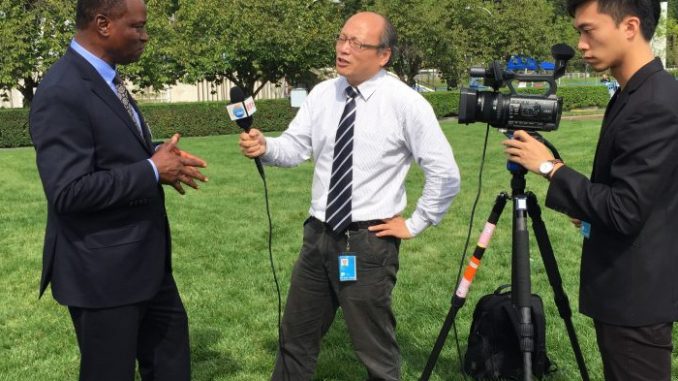 Kabs Kanu reports from the UN
The Minister of Foreign  Affairs, Dr. Samura Kamara, who is leading Sierra Leone's delegation to the ongoing UN General Assembly, has been talking to the international media about the situation back home after the Ebola outbreak three years ago , the recent mudslide disaster and the country's plans to conduct presidential, parliamentary and local council elections next year.
Yesterday, the minister was interviewed by CCTV  at the Sierra Leone Petmanent Mission and today he held exclusive live interviews with the UN TV /Radio and China's XINHUA News Agency .  He will be interviewed later today by the VOA. We will bring you full details of the interviews.
We carried the UN TV interview live on the Cocorioko Facebook Forum.
Dr. Samura Kamara will address the UN General Assembly tomorrow.