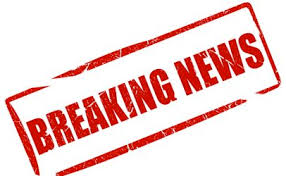 BREAKING NEWS
❗
❗
❗*
*Attackers Strangled Former Lawyer To Death*
A very popular Lawyer by the name of Barrister Imran Rahman of # 3 Majay Town, Freetown, was on Friday 23rd December, 2016 attacked and tied up alongside his maid  and strangled to death  by some gang members that have been arrested at Funkia Junction with the vehicle of the deceased.
Apparently, the gang members dressed up like Lawyers during the attack on the pretext of effecting court processes and paper, thus entered his residence at about 5pm on the aforementioned date.
Mr. Rahman's remains are with the appropriate authorities and the matter is under investigation. Furthermore, it is reported that the victims  were tied up from 5pm to 10am, before the maid managed to untie himself and inform neighbours , who rushed to the scene of crime, about the unfortunate incident.
Significantly, the matter is under investigation, stay tuned for more updates.
@ E. G. Temple �� The Investigative Journalist +23279316750