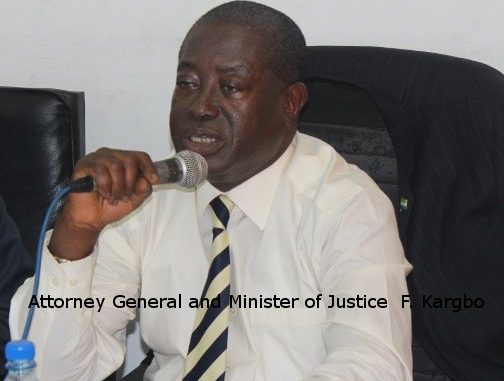 By Melvin Tejan Mansaray
Attorney General and Minister of Justice Frank Kargbo has following the Supreme Court Ruling in favor of the Government of Sierra Leone said in an exclusive interview with this press that he feels elated over the fact that the Constitutional Court of Sierra Leone finally ruled over the case of the sacking of the former Vice President Alhaji Chief Samuel Sam Sumana.
He said the ruling will enhance the country's jurisprudence and for the future generation to know exactly what the constitution says has been interpreted by the Supreme Court.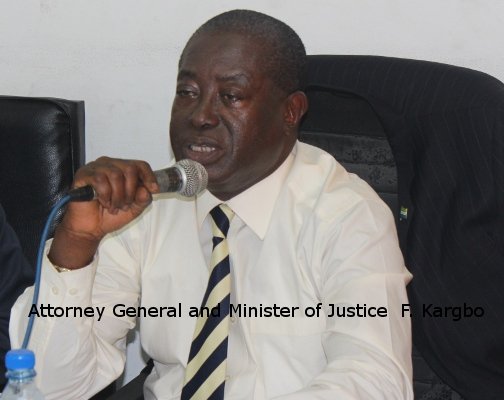 "My message to Sierra Leoneans that had interest in this case is that I think they should congratulate the Supreme Court because they really lived up to the occasion by taking up the challenge and in my own mind, I think all five of the judgments were well reasoned, well written and can stand in any jurisdiction that will like to scrutinize it. As a matter of fact, I believe that in the not too distant future, other regional courts will be quoting this particular judgment that was delivered. I think I am proud of our court and I will urge everybody to continue to strengthen the Judiciary and the Justice Sector in general," the AG highlighted.
He added that the case is not a matter of justice but a constitutional matter that was interpreted by the Supreme Court fairly and squarely and that the reasons were supported by the law as well as the case that was presented before them. He said: "Yes, I think I feel very satisfied and with that, government will go back to the business that the people had elected us; which is to govern the country."
However, one of the defense lawyers of the former Vice President said they are considering other options after yesterday's ruling. Lawyer Suleiman Banja-Tejan Sie refrained from disclosing what sort of action they intend on taking.
It should be noted that there had been speculations that if the ruling goes against the former Vice President then his defense team might seek redress at the ECOWAS Court.
When this was posed to the AG by this press, he replied: "it is very unlikely because we need to see if the matter is admissible in the ECOWAS Court, according to the remit of the ECOWAS Court."
TRUMPET