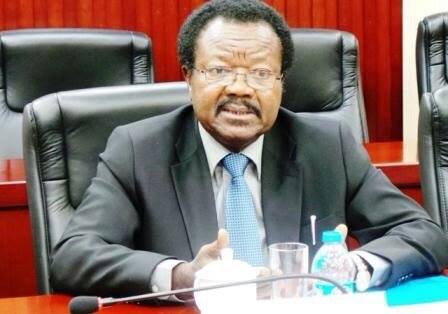 By M.B. Jalloh, Press Attaché, Saudi Arabia :
People are normally recognized in society by virtue of their selflessness, commitment and proven ability to deliver exemplarily. These are some of the prerequisites national leaders often search for as regards when appointing officials to head positions of trust.Therefore, many people I have spoken to say, it was no mistake that President Dr. Ernest Bai Koroma deemed it expedient to recently appoint Sierra Leone's Ambassador to the People's Republic of China, Mr. Victor Bockarie Foh as Vice President of the Republic of Sierra Leone, following the expulsion of former Vice President Alhaji Samuel Sam Sumana from the governing All People's Congress (APC) Party and his subsequent dismissal from office by the President.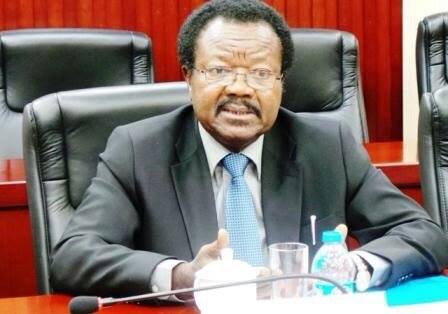 Despite the diverse opinions expressed by Sierra Leoneans following his appointment, Vice President Victor Foh has already brought into the job much vigour, administrative experience as a retired civil servant and diplomatic know-how to wholeheartedly assist President Koroma to deliver on his promises. Though the outbreak of the deadly pandemic seemed to have reversed most of the gains the Government had made under the Agenda for Change, which were to be consolidated under the Agenda for Prosperity, the President is determined more than ever before to continue with the development strides his administration has made.
From all indications, many believe that things will definitely start to take their normal shape during the post-Ebola period.That explains why the President needs an experienced administrator, seasoned diplomat and battle—tested politician as his Principal Assistant to help him complete his work before he leaves office at the end of his second inning.
Immediately after his appointment, Vice President Victor Bockarie Foh met and signed a communiqué with his Guinean counterpart, the Vice President of neighbouring Guinea -Conakry with regards to the collective efforts by the Mano River Union (MRU) countries to end the Ebola outbreak in the sub-region. His move was highly commended by most Sierra Leoneans. They say; it clearly sends the right message that he is here for real business and not for fun.
I was so impressed with his first move that I could not wait to have a brief telephone interview with him last night on certain issues I wanted him to clarify.Speaking in a soft-spoken voice from his residence in the West –End of Freetown, I started by asking him on the issue of the Vice President and Attorney General and Minister of Justice being taken to the Supreme Court of Sierra Leone by erstwhile Vice President, Alhaji Samuel Sam Sumana over his dismissal which he described as "unconstitutional".Ambassador Victor B. Foh declined to comment on the issue saying that it was "sub judice" or before a court of law. But what he emphasized was his determination to work assiduously, selflessly and robustly with the President in every facet of nation-building so that the APC Government will succeed.
The Vice President therefore appealed to all government and public officials to help the President complete his development strides for the benefit of all Sierra Leoneans and even generations yet unborn. He believes that President Ernest Bai Koroma is development-oriented and loves his country and people; and that, if only officials in government are as determined as the President to take the country to higher height, Sierra Leone could become an enviable paradise flowing with milk and honey within a very short period. The second gentleman of the land by leadership hierarchy did not only admonish government and public officials to work amicably with the President, but he also appealed to Sierra Leoneans of all works of life to join President Koroma's bandwagon for national development.
According to the former Ambassador, all the development projects the APC Government had successfully implemented over the last seven years have benefitted almost every Sierra Leonean, including road infrastructure, electricity supply, solar lights in district headquarters, the free healthcare initiative, Education, Agriculture and many others across the country. He believes that any patriotic Sierra Leonean should prioritize national development over partisanship and pettiness which he said had undermined nation-building for decades.He called on all Sierra Leoneans, irrespective of party colours, to work with President Ernest Bai Koroma and the Government because without the support of the people, the President cannot do it alone.The newly appointed Vice President also believes that people should forget about the blame – shifting mechanism and concentrate on fighting to end the Ebola Virus Disease which has killed over 3,400 Sierra Leoneans and devastated the national economy.
The outbreak, he added, has also brought all development programmes to a standstill and the APC Government expects herculean challenges in the post-Ebola period to continue from where they stopped when the outbreak struck on 25th May, 2014. That is why Vice President Victor Foh believes that people should not be posting to the social media negative information about the government and the country since Sierra Leoneans desperately need more support from our development partners during the post-Ebola period. Hear him: "I know political opinions may vary, but we should put our political differences aside at this time and unite in the fight against Ebola. Let's avoid using the social media against our country. Sierra Leone is above all of us."
With his wealth of experience in administration, politics and diplomacy, many Sierra Leoneans are of the opinion that the former Ambassador can surely use those attributes to add more value and vigour to the Koroma administration. They added that, his numerous diplomatic contacts in the People's Republic of China will also attract more Chinese investors to invest in Sierra Leone.