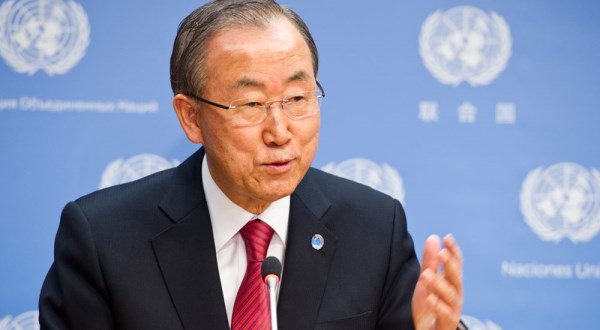 By SYDNEY PRATT : Publisher of the Trumpet Newspaper –
We are positive that President Ernest Bai Koroma was all smiles from ear to ear on Wednesday last week at State House, when no less a person than United Nations Secretary General, Ban Ki-moon said of Sierra Leone: "Sierra Leone represents one of the world's most successful cases of post-conflict recovery, peacekeeping and peace building," and that: "The completion of the UN Integrated Peace Building Office, UNIPSIL, marks the end of more than 15 years of successive peace and political operations that played critical roles in supporting Sierra Leone's remarkable transition from war to peace."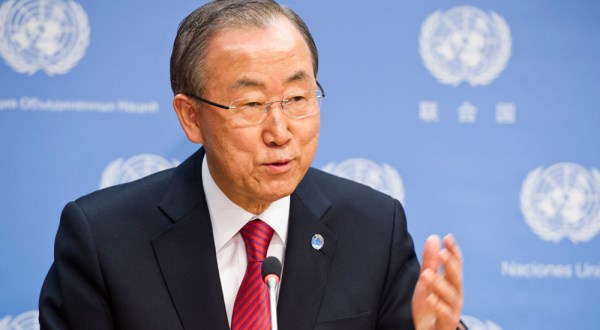 More famous words have not been said about Sierra Leone for a long time now! Therefore, the UN Secretary General's assurances that Sierra Leone is no longer a "struggling post-war country" as the infamous Human Rights Watch (HRW) recently described Sierra Leone, is the genuine description from the heart of a responsible 'World President' in the person of Ban Ki-moon, UN Secretary General. We doff our hats to you sir!
But that was not all. Ban Ki-moon further commended the people of Sierra Leone for their determination to put the war behind them and their resolve to be focused and determined to progress and develop within the context of their human and mineral resources.
Though he stated that the international community had stayed its course and thanked them for directing Sierra Leone to the road for economic, political and social progress, he was mindful of the fact that it was the collective will of Sierra Leoneans and the prudent leadership of President Koroma that has gotten to us to the enviable position we find our nation today. Therefore, though we as Sierra Leoneans seldom if ever commend ourselves, we should this time round take some time off our busy schedules to congratulate each other by shaking hands, patting backs and offering drinks to relatives, work mates, friends even to total strangers in our homes, offices and public meeting places.
Indeed, Sierra Leone has come a long way and is preparing to go a long way as it forges ahead under the dynamic and visionary leadership of President Ernest Bai Koroma. In fact, Ban Ki-moon made it no secret that he believes Sierra Leone is now an example for other countries at war to emulate if those countries seek peace, unity, development and prosperity, when he says: "Sierra Leone represents one of the world's most successful cases of post-conflict recovery, peacekeeping and peace building," and pointed out that the completion of the UN Integrated Peace Building Office, UNIPSIL, marks the end of more than 15 years of successive peace and political operations that played critical roles in supporting Sierra Leone's remarkable transition from war to peace.
It was therefore with great humility, respect and gratitude that President Ernest Bai Koroma accepted Ban Ki-moon's commendation for Sierra Leone's efforts at peace overtures and peace consolidation that has made the country a beacon of hope and promise for those countries who might think that all is lost.
In his own words President Koroma said: "We (Sierra Leone) derive tremendous courage and confidence from the United Nations because it was pivotal in our transition from armed conflict to peace," adding that Sierra Leone continues to build on this partnership for stability as the country moves forward with our actions for sustainable development, peace and democracy.
President Koroma buttressed Ban Ki-moon's statement that the transition of Sierra Leone into one of the fastest growing economies in the world and its effective participation in United Nations Peacekeeping missions are clear testaments to the successful transformation of the country.
Would the hearing of such flowery and auspicious sentiments coming from no other than the United Nations Secretary General, Ban Ki-moon, and buttressed by President Ernest Bai Koroma, not sufficient reason to make each and every well-meaning Sierra Leonean proud?
For us at THE TRUMPET NEWSPAPER, the simple answer is: We are very proud; as proud as all well-meaning Sierra Leoneans too would be! Thank you Ban-Ki-moon!