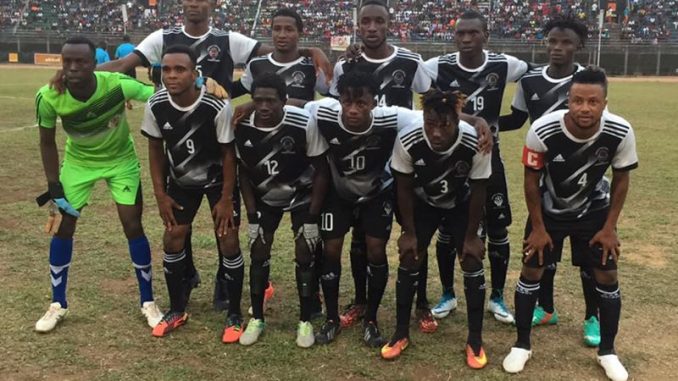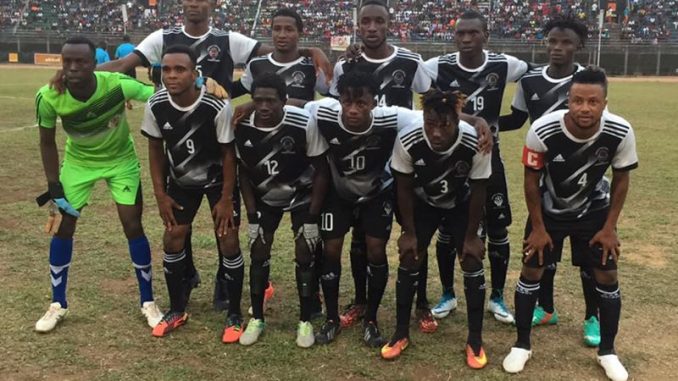 Mohamed G. Kamara's stunning tapped in before the break had looked like being the game's decisive goal, but Alpha Bedor Conteh's brilliant curling corner kick in the 54th minute shared the spoils in a thrilling encounter that glued spectators eyes to the pitch till the final whistle.
Though East End Lions extended their unbeaten run to six games on Wednesday night at the Siaka Stevens Stadium, they leaked in a goal, leaving FC Kallon, the only team yet to concede a goal in the Sierra Leone Premier League.

East End Lions started in devastating fashion, racing into a lone-goal lead after just 42 minutes. Mohamed G. Kamara got them on their way by applying a composed final touch to Gibrilla Woobay's through-ball; surprising the Central Parade defense and goalkeeper.

Central Parade's Osman Sesay had a one-on-one opportunity in the 48th minute after receiving a cross from Alfred Sakila but his shot went flying over the post; and Thomas Sanu had his feeble shot in the penalty area easily handled by goalkeeper, Mohamed Nabay Kamara two minutes later.

The visitors dragged themselves back into the game in the 54th minutes as Alpha Bedor Conteh scores directly from a corner kick.

East End Lions Abdul Bangura had a clear opportunity to put the match to bed at extra time but his header wasn't good enough to beat the goalkeeper.
While Central Parade coach, Chernor Mansaray was delighted about his boy's performance, East end Lions coach, John Keister was not happy with the result.
"We played very well in the first half and got a very good goal. We relaxed a little bit after the recess and conceded a goal. We tried to come back but failed to capitalize on the very clear opportunities we had. I was hoping for all three points; nevertheless, we are looking forward to our next match and hoping for a very good match," coach John Keister said.

Chernor Mansaray said he had hoped for all three points but his game plan changed after conceding in the first half.

"I'm happy with the performance of my boys especially when you are playing a team like East End Lions. We conceded a goal which we thought was an offside but we have put this match behind our back and looking forward to our next match," coach Mansaray said.

Central Parade have secured 14 points from 7 matches played so far and currently on second position while East End Lions have got 12 from 6 matches and third on the SLPL table.
EAST END LIONS
CENTRAL PARADE