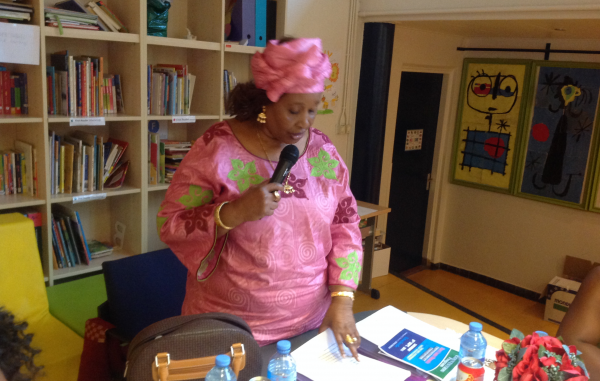 "Be law abiding to your host Country" – Madam Sorie
Mrs Nassay Sorie, last Saturday, September 6th admonished the Sierra Leonean Women in Holland to be "Law abiding and conform to the laws of your host countries".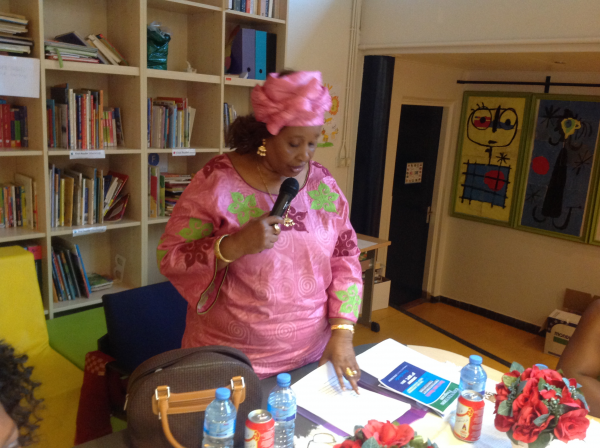 The Spouse of Sierra Leone's Ambassador to the Kingdom of Belgium with accreditation to the BENELUX, France, Greece, The Vatican and European Union, Hon Ibrahim Sorie, was delivering her keynote address at the 4th Annual Sierra Leone Women's Empowerment Convention in Enschede on the theme, "Challenges African Women face in the Dutch Community".
Sharing her experience as an ex-banker and confidential secretary, Madam Sorie advised the Sierra Leone Women folk in Holland to "continue to work hard, remain focused, ignore trivialities and prejudices that you may encounter".
She continued, "I encourage you to seek education and improve your career skills.  It is never too late to go to school and specialize in a particular field or business".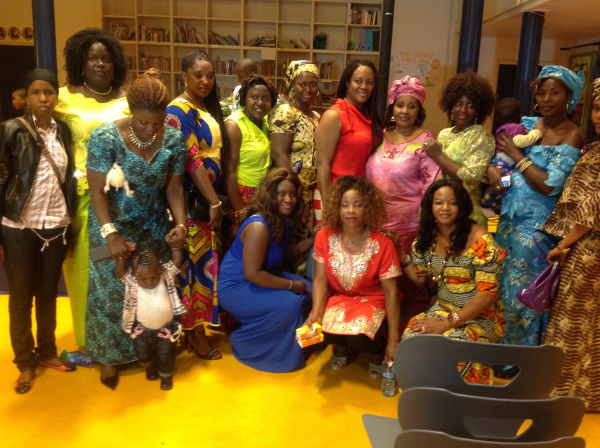 As a mother with 8 successful children, she encouraged the women to "focus on your family, your relationship with your spouses and also be an active community person, know that you are here to succeed and that failure is not an option.  Channel your grievances in a peaceful, constructive and dignified manner".
Touching on some of the difficulties immigrants from Sierra Leone and other Africans face in Holland, especially on reintegration, Mrs Sorie advised them to "learn their language and appreciate their culture and traditions.  Imbibe the spirit of giving back to societies in which you find yourselves by participating in community development and take the best of the Dutch and the best of African and become women of two worlds and masters of both".
Madam Sorie stated that when calamity hits a country, women and children suffer most and the former considered inferior in intellect and ability and confided to child rearing and matters of the kitchen.
She however added that this perception is drastically improving.  "In the last 50 years, we have had female Prime Ministers in Sri Lanka, Britain, Pakistan, India and Australia…………..had female presidents in Ireland, Argentina, Brazil, Liberia and Malawi; female doctors, lawyers, engineers, scientists, politicians, teachers and above all as head of the African Union", she narrated.
She praised the government and the people of Holland for the renowned hospitality extended to African Immigrants.  "The Kingdom of the Netherlands has opened its doors to many Africans and is reputed to have one of the most liberal and tolerant societies in the World.  The immigrants continue to play a constructive and positive role in their communities and to the Dutch nation at large".
Madam Sorie concluded her remarks by drawing attention of the Sierra Leone Women in Holland on the current Ebola pandemic that is currently ravaging the country.  "I appeal to you all to support the efforts of the Government and people of Sierra Leone in their efforts to roll back this outbreak in our region that is ravaging our motherland by embarking on Ebola fundraising activities, soliciting support in cash or in kind.  Any kind of help will be greatly appreciated", she concluded.