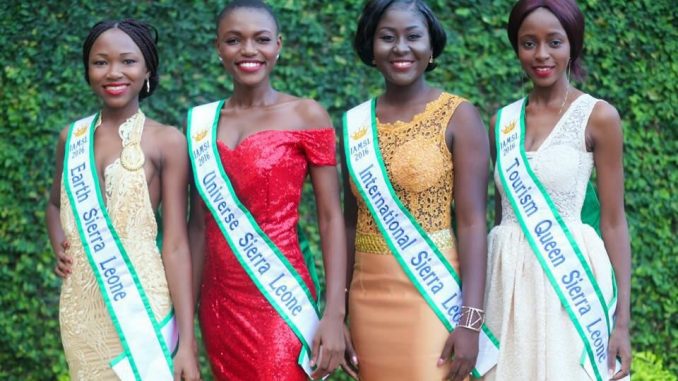 *SIERRA LEONEANS IN THE USA* 
🇺🇸
🇺🇸
🇺🇸 *ARE YOU READY TO HOST AND SUPPORT MISS UNIVERSE SIERRA LEONE 2017* BECAUSE THE MISS UNIVERSE PAGEANT IS RETURNING TO LAS VEGAS 
🇸🇱
🇸🇱
And the process starts all over again ….. reminiscing on bitter sweet memories as I work with my team back home , I spent my morning reflecting on this beautiful experience. TBT INDEED last year JULY 30TH 2016 I launched the Miss Universe Sierra Leone beauty pageant. WHAT!!!!! MISS UNIVERSE!!!!!!!! SALONE DAE GO MISS UNIVERSE? Was the doubtful look given to me as I expressed my joy in EXPENSIVE project.
NATASHA MAKE SURE YOU SEN FINE POSIN OH… NATASHA NOR MAKE WE SHAME YANDA OH ….NATASHA YOU THINK SAY WE FIT COMPLETE YANADA….NATASHA SALONE PEKIN DEM GO ABLE CHALLENGE DEM INDIAN PEKIN DEM? Unbothered , determined my heart was connected with the bigger picture, and with my expertise , confidence and experience I was sure that all my winners were going to be just fine with or without national support. I constantly reminded myself and my girls "ARLEK WE NOR GET WE GO MANAGE," and so we did.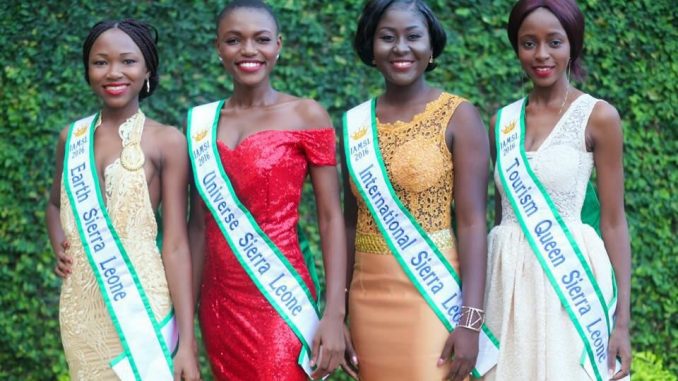 So this is how our year started:
September I sent *Mariatu Dukuray* to CHINA 
🇨🇳 (and she was crowned the *MOST ELEGANT CONTESTANT* AT MISS TOURISM QUEEN PAGEANT)
October I sent Maseray Swarray to JAPAN 
🇯🇵 (and she was crowned *MISS INTERNATIONAL AFRICA 2016* )winning the best contestant out of Africa sash
October I sent *Josephine Kamara* to Philippines 
🇵🇭 and she promoted Ecotourism competing for the MISS EARTH title
January I sent *Hawawa Awa Hawa Kamara* to debut at the MISS UNIVERSE 2016 in Philippines 
🇵🇭 and we all watched a bald , confident contestant woo the world with her love for Sierra Leone and let us not forget that CNN reporters personally contacted her an interview.
I SERVE A LIVING GOD , because IAMSL class of 2016 paved the way for international pageantry and I want to use this opportunity to thank all my contestants and their parents for believing in me.
As a former Miss all I did was dream about Miss Universe, i dreamt of the day God would give me the opportunity to gracefully represent my country , show the world the beauty and potential of the Sierra Leonean woman , but God had bigger plans. He wanted me to use my passion to groom and prepare my nation for such an opportunity. Lord I lift your name up high.
This journey tested my strength, my faith , my willingness to succeed. I am a dreamer , surrounded by people who fell in love with the production just as much as I did. Special thanks to the Government of Sierra Leone , MINISTER OF TOURISM, The private sector , all of our sponsors , family friends and the IAMSL BOARD OF ADVISORS. For the first time in the history of pageantry we successfully gave 4 patriotic women the opportunity to introduce the world to the Sierra Leone that we love.
THANK YOU TO ALL IAMSL FANS FOR YOUR SUPPORT AND CONTRIBUTION TO A SUCCESSFUL LAUNCH.
*Natasha Beckley*
*IAMSL PAGEANT AGENCY*