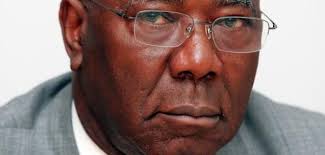 By KABS KANU :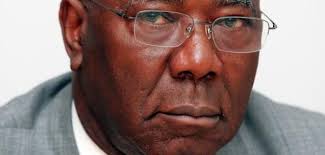 PRESIDENT AHMAD TEJAN KABBAH : He has well-placed citizens in public service and private enterprises spraying money on the ruling SLPP to stay in power .To President Kabbah's credit, until otherwise proved, his government did not rig the elections. The votes, rather, were influenced by big money , being sprayed all over by Kabbah's cronies.
Monday May 31, 2004
When President Ahmad Tejan Kabbah keeps opening his arms to corrupt politicians who had sacked the national treasury before (Like former SLPMB Chief M.K. Suma ) , unknowing members of the ruling SLPP criticise him for bringing discredit to the party.
However, it is now known that President Kabbah's ploy has more to do with ensuring the longevity of SLPP rule than just giving the officials leeway to loot the economy more.
A well-placed political insider , who spoke exclusively with the COCORIOKO newspaper this morning , gave the full dirt about what is going on in Sierra Leone today —It is Big-Money Politics at play.
To the credit of the SLPP , they did not rig the elections. Irregularities occured ofcourse, but according to the insider, the elections were free and fair. The opposition APC could have swept the Northern Province and won seats in the South/East , but he informed this newspaper that big money was playing a significant role in Sierra Leone politics.
According to the political insider, former APC members bribed heavily to help the SLPP win in the Northern Province. He said that the opportunistic -APC members have realised that the political honey spewed more from the plates of the ruling SLPP than the APC. Simultaneously, the insider went on, the old, discredited politicians of Sierra Leone have subtly decided that they could maintain their stranglehold over Sierra Leone by uniting with ruling party prepared to welcome them , once it ensured the party logevity in power.
The APC had a lot of goodwill from voters disenchanted with the SLPP, but the biggest handicap facing the party  is money. The insider confided in this newspaper that the APC were disappointed when M.K.Suma crossed over to the SLPP because he was traditionally one of the party's "cash cows ". The APC could not even generate enough money to field candidates in all the constituencies and this , the insider went on, contributed to 88 SLPP candidates going unopposed.
The insider also told this newspaper about the in-fightings of politicians determined to lay hands on the Sierra Leonean Presidency when Kabbah leaves. He cited the example of the race for the Chairmanship of the Kailahun District Council. According to him, the hottest aspirants for that position are former NPRC Prime Minister and ex-NUP Chairman, John Oponjo Benjamin , who was returned unopposed in the Kailahun Njaluahun Ward Constituency and Moinina Conteh , another winner of a local council seat in the same district for the ruling SLPP.
"John Benjamin's ultimate aim is to become Kailahun District Chairman from where he can leverage his way into another bid for the Presidency, this time, though, through the SLPP, " the insider narrated. "But", he went on : Moinina Conteh is being backed against John Benjamin by Information Minister, Septimus Kai-Kai , who also wants to be President of Sierra Leone and sees Benjamin's success as Kailahun District Chairman as a threat to his ambitions. "