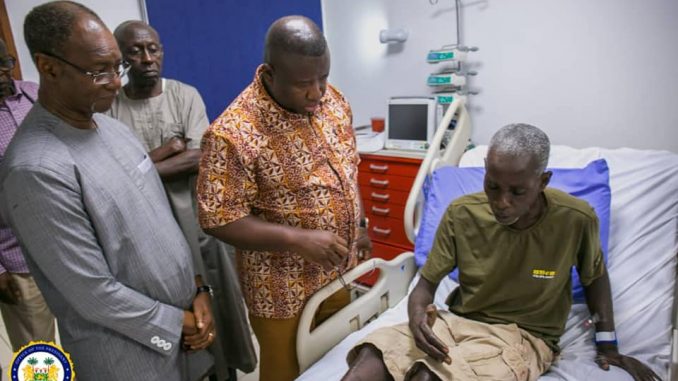 PRESIDENT BIO visited his former Boss and Head of State under the NPRC Junta government Rtd Capt Valentine E Strasser in his mid 50's and currently under intensive care unit on a sick bed in one of the Hospital in the capital city Freetown.
During their sad encounter . President Bio shook hands with his Former Boss and Head of State Valentine Strassers who look at Bio with tears running down his eyes and lamented … "COMRADE JULIUS MAADA BIO YOU AGAIN !!!"
The Nurses at the private ward in the hospital were our former Head of State is hospitalised bust out in tears .
What a sad scene president Bio could not withstand and had to make his visit extremely brief .
LET US JOIN HANDS AND PRAY FOR OUR FORMER HEAD OF STATE WHO IS CURRENTLY BETWEEN LIFE AND DEATH.
More stories about Capt Valentine Strassers will follow in our subsequent bulletin.
Wish you a speedy recovery Valentine E Strasser.
STATE HOUSE