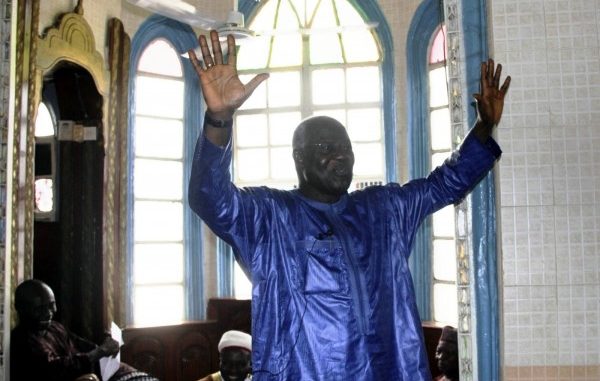 By Leeroy Wilfred Kabs-Kanu :
By leading his nation to declare 7 DAYS OF NATIONAL FAST AND PRAYER (SOON ) , President Ernest Koroma has demonstrated exemplary humility before God , foresight , understanding and acknowledgement of man's power source ( The Throne of God ) and God's hand will continue to be on him as he leads our nation through the most dangerous crisis it has ever faced since Independence.
By soon declaring this week of national fast and prayer, President Koroma has demonstrated that he does not rule Sierra Leone by fiat but by the fundamental principles of governance and dependence on God , which is why he has cut an impressive picture as a progressive, very tolerant , patient and democratic leader –and the only head of state of Sierra Leone who can lift up his hands and proudly declare : "I have no blood on my hands. "  He is not a perfect man and certainly has his own shortcomings , like every man, but one thing he has always called upon  is his deep religious upbringing , which has aided him in his rule and which will help him to lead our nation out of the present crisis, by the grace of God. .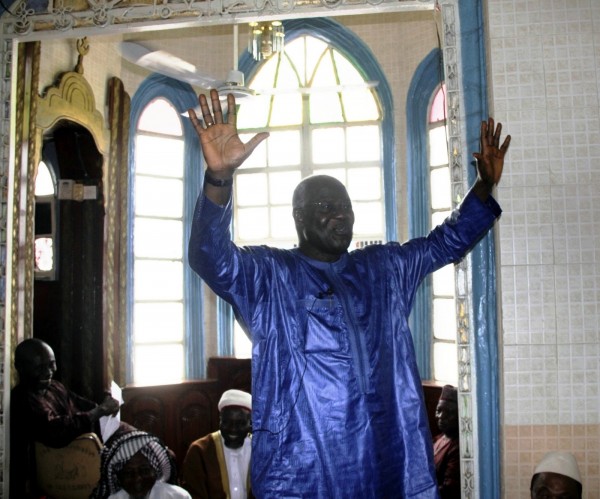 The decision to declare a period of fast and prayer is the right step in the right direction as we battle Ebola. Sierra Leone needs the hand of God to deliver her from this present plague. Divine Kings and leaders in Biblical times –principally King David ( 2 Samuel 1:12.,2 Samuel 3:35, 2 Samuel 12:16 ) ; .King Jehoshaphat ( 2 Chronicles 20 ) , King Hezekiah (2 Kings 19:1 ff)  and men of God  like Joel (Joel 1:14, 2 : 15 ), Ezra ( Ezra 8: 21-23 )  emphasized the power of fasting and prayer when times got desperate. Our Lord and Saviour, Jesus Christ, depended on fasting in his mission to deliver the world from sin and he fasted 40 days and 40 nights before he started his ministry. He defeated the devil when he came to tempt him to divert from his mission ( Matthew 4: 2 ff) .
Fasting and prayer help us to see where we are falling short; give us better spiritual understanding of our problems ; help to break strongholds and bondages; help us defeat monumental problems and enemies and bring healing to our land. ( Not just physical healing–Spiritual healing as well ). In 2 Chronicles 20 , King Jehoshaphat proclaimed a national fast in Judah when dangerous enemies in the shape of the Moabites and the Ammonities came against the children of God. They could not win from a human standpoint but by fasting and prayer, God enabled them to conquer these wicked enemies who attacked them."   Esther, the Queen, her servants, and all the Jews in the capital city of Susa went into a determined period of fasting  for three full days before she went before the king to beg him and convince him on behalf of the Jews for them to be spared from Haman's wicked scheme against her people (Esther 4:16). Because of their fasting and prayers, God turned it around for the jews ; they not only gained the favor of the King but God made sure that Haman ended up in the gallows he had prepared for Mordecaia . Our Haman is Ebola and through prayer and fasting, we will be able to defeat him.
A recognition of the spiritual dimension of man's problems on this earth AND seeking spiritual solutions to these problems  is one step towards redemption. While human foibles and contribution to human problems cannot be discounted because they also play a big part , most of our ailments ,  infirmities and problems in this world are inspired by the devil and wicked spiritual forces in high places.  They at times establish a diabolical stranglehold on nations, especially those steeped in superstition , sorcery and voodoo and to break that stranglehold needs strong fasting and prayer. What is happening to Sierra Leone is demonic . The Ebola outbreak may have started from a child eating an infected bat and the disease may have been helped to spread through our adherence to dangerous customs and traditional practices , but demonic forces are behind the scenes enabling the problem. Only through a strong spiritual exercise in fast and prayer can we defeat these demonic forces and help bring redemption to our nation.
Heathens , apostates , blasphemers and atheists in our midst will not understand why we have to use the spiritual route also to fight Ebola. We, who are christians, however  know why, because the Bible tells us  what we are actually fighting on this earth : SPIRITUAL WICKEDNESS  According to Ephesians 6:12-13, .".. we wrestle not against flesh and blood, but against principalities, against powers, against the rulers of the darkness of this world, against spiritual wickedness in high places."  That is why God advises us in the same passage : 13 "Wherefore take unto you the whole armour of God, that ye may be able to withstand in the evil day, and having done all, to stand." Fasting and prayer help us to use the armour of God powerfully to win this battle. against the wicked spirits .
The Bible also teaches us in  2 Corinthians 10:4-6   that : … " the weapons of our warfare are not carnal, but mighty through God to the pulling down of strong holds; Casting down imaginations, and every high thing that exalteth itself against the knowledge of God, and bringing in captivity every thought to the obedience of Christ ".  We need the outpouring of international support; We  need all the logistics and resources , holding and treatment centers and safety precautions and protocols but it is a fact that : "Except the Lord build the house, they labour in vain that build it: except theLord keep the city, the watchman waketh but in vain" ( Psalm 127 : 1).
Only God can deliver us from Ebola . Only God can make all the international and local support and resources succeed . Therefore, President Koroma has taken the right decision . May God sanctify and bless our fast and prayer.