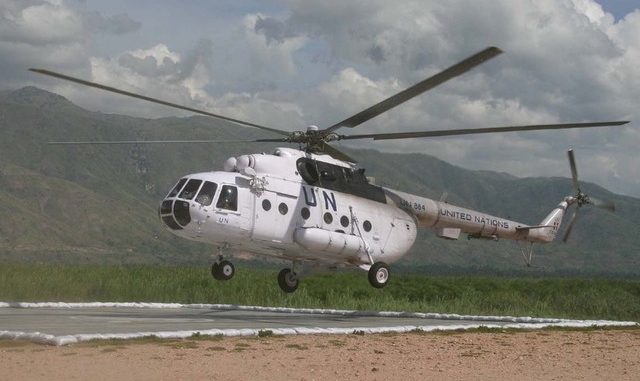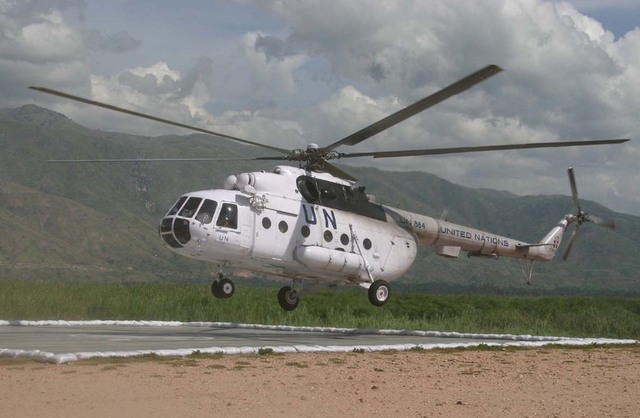 Wednesday June 30, 2004
The bodies of all 24 victims in last Tuesday's
helicopter crash in Yengema in the Kono District have
been recovered from the scene where the aircraft plunged .
Those identified include 14
Pakistanis, one Bangladeshi, One Ghanaian United
Nations Volunteer (UNV), one Sierra Leoneans UN
civilian contractor; four aid workers- three Sierra
Leoneans and one Ugandan with a non-governmental
organisation. Also the mortal remains of the three
Russian crew members were also recovered.
According to the United Nations Mission in Sierra Leone's
(UNAMSIL), a forensic expert has been identified to
investigate the cause of the accident.  The M18-MTV
-UNO 091 helicopter crashed into a hillside just five
minute from its destination in Yengema.
The helicopter, which was on contract from UT Air, took
off from Freetown Hastings airfield with 21 passengers
along with 3 crewmembers on board. They took off after
8 am Tuesday morning. The crew it was reported lost
contact with controls at 9.17 am. Immediately a rescue
team was dispatched to the area and at exactly 11.27am
rescuers spotted the burning aircraft from the air.