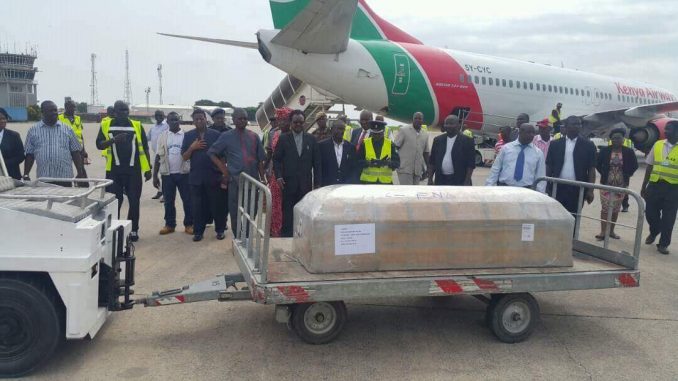 VP. FOH RECEIVES THE REMAINS OF THE LATE JB. DAUDA
Hon. Vice President, Ambassador Dr. Victor Bockarie Foh has on Tuesday 6th June, 2017 on behalf of the governing All People's Congress, received the remains of the late Joseph Bandabla Dauda at the Lungi International Airport.
The remains which arrived from Ghana aboard Kenya Airways, was handed over to the Hon. VP by the Deputy Head of Chancery at the Sierra Leone High Commission in Ghana, Saspo Sankoh.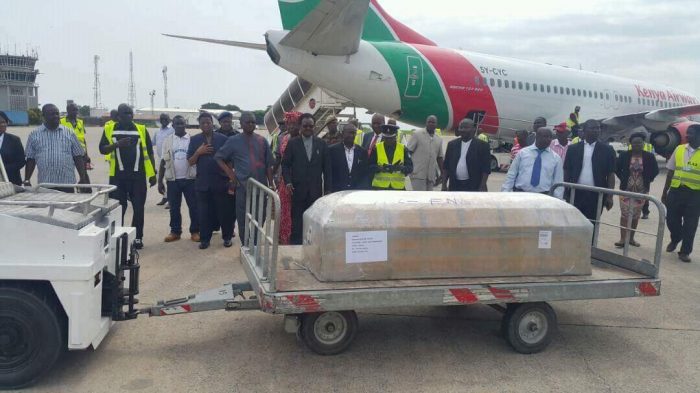 Vice President Foh upon receiving the remains of his comrade and big brother, gracefully handed it over to the Mayor of the Kenema Municipality, were the late man hails from.
The late JB. Dauda as he was fondly called, served three (3) Presidents in various capacities. In his earlier days as an APC member, he served President Joseph Saidu Momoh up to the rank of Vice President. He later joined the SLPP where he served President Ahmed Tejan Kabbah as Minister of Finance. Having contested and lost the Flagbearership of the SLPP, the colossal politician returned to the APC. Upon his return, he was appointed by President Dr. Ernest Bai Koroma as Minister of Foreign Affairs and later as Minister of Internal Affairs.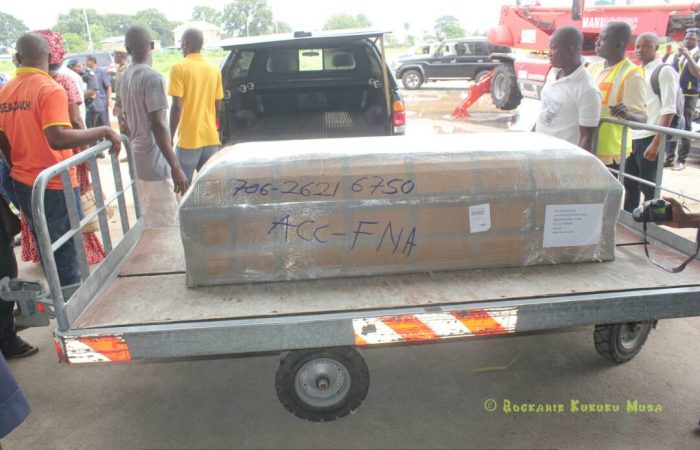 The late Joseph Bandabla Dauda whose colourful political life spanned several decades, died on the 1st
of June, 2017 in a hospital in Accra, Ghana.
Accompanying VP. Foh to receive the remains of the late JB. Dauda were, the Ministers of Transport and Aviation; Balogun Logus Koroma, Local Government and Rural Development; Maya Moiwo Kaikai, Political and Public Affairs; Madam Nanette Thomas, Minister of State Finance; Momoh Vandy and Resident Minister North; Alie B. Kamara.
©Office of the Vice President