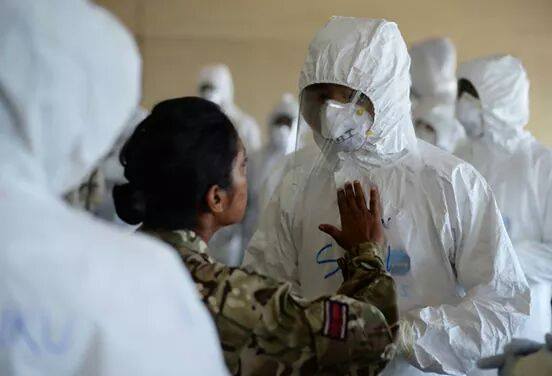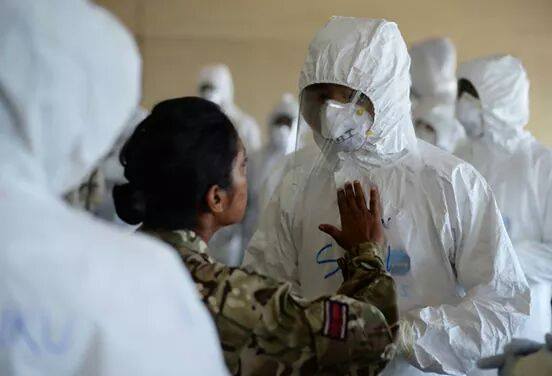 British troops are running training centres and setting up medical facilities in Sierra Leone to help tackle Ebola.
Personnel from 5 Medical Regiment are currently training more than 800 local healthcare workers at an Ebola Training Academy.
From there, the trained workers will deploy to community care treatment centres across the country.
Royal Engineers have overseen the construction of five treatment units, which will provide 700 beds and are expected to start receiving patients in the next few weeks.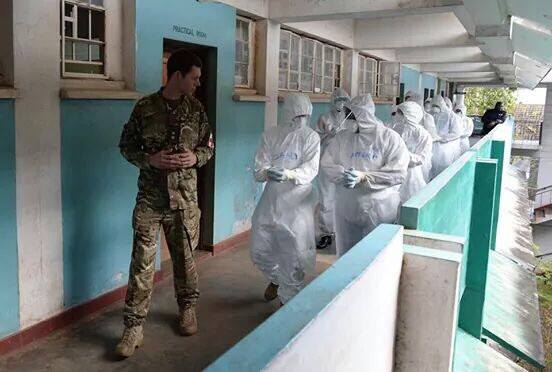 This week, more than 20 Army reservists have been called up to help run the Kerry Town Treatment Centre. The reservists – medical professionals who all volunteered specifically for the Ebola operation – will deploy in December and help run the centre until late February 2015, before it is handed over to Save the Children.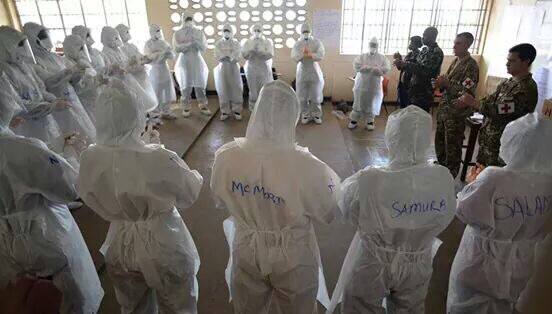 The Kerry Town Treatment Centre, scheduled to become operational in the next few days, will be manned by medics from 22 Field Hospital, Royal Army Medical Corps.
British Army fb page