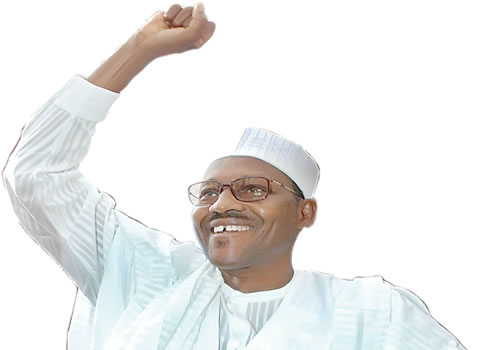 Jacob Segun Olatunji —Abuja
PRESIDENTIAL candidate of the All Progressives Congress (APC), General Muhammadu Buhari, has been declared winner of the March 28 election, which was conducted by the Independent National Electoral Commission (INEC).
Buhari, who had contested the race four times, defeated the  incumbent president, Dr Goodluck Jonathan of the Peoples Democratic Party (PDP).
While Buhari polled a total of over 15.4 million votes, Jonathan polled over 12.8 million votes.
According to the result collated at the International Conference Centre, Abuja, Buhari won in 21 states, mostly in the entire northern and south-western regions, while Jonathan won in 15 states, within South East and South South geopolitical zones.
As of press time, the final result had not been announced.

THE NIGERIAN TRIBUNE