By State House Communication Unit
President Dr Ernest Bai Koroma in his capacity as Coordinator of the African Union Commitee of Ten Heads of State and Government on the Reform of the United Nations Security Council on Sunday, 2nd July 2017, chaired a follow up meeting to the very successful consultative summit held in Malabo, Equitorial Guinea from 14th to 17th May, 2017.
The objective of the meeting, according to President Koroma, was to adopt the 19th Report of the C-10 meeting in Malabo which builds on the 18th Report submitted by the C-10 to the 27th Ordinary Session of the Assembly of the African Union.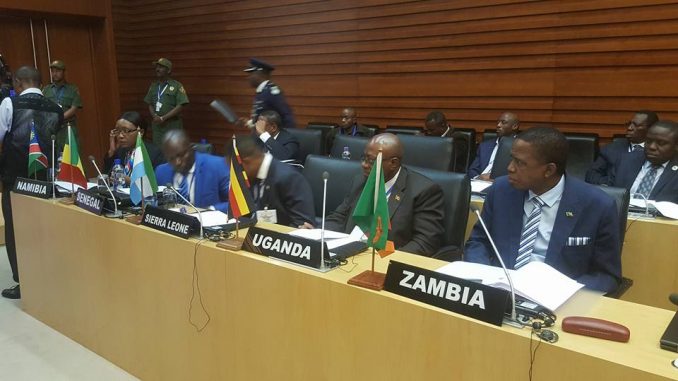 The president stated that the 19th Report gives an update on the Intergovernmental Negotiation (IGN) process against the background of its history which dates as far back as the early days of the founding of the UN; the call for a reform of the UN that will correct the historical injustice done to Africa of not being represented in the Permanent Category and Under-represented in the Non-permanent category. He also pointed out efforts made by the C-10 to advance the Common African Position, including the Consultative Summit held in Malabo and briefing sessions held by Sierra Leone's Foreign Minister in New York in January and June this year; the General observations on the reform of the UN Security Council and conclusions and recommendations which largely encompass the key recommendations of the Malabo consultative summit.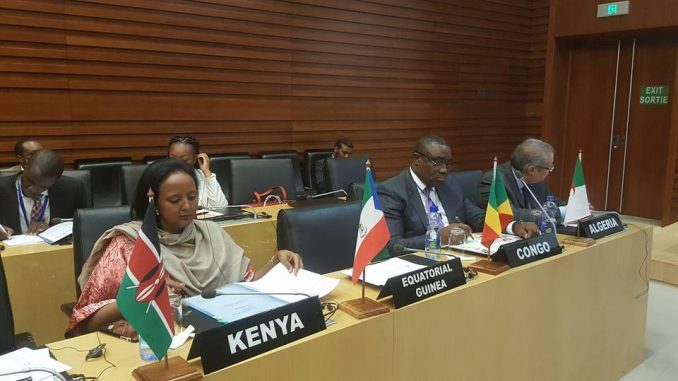 He called on the meeting to adopt the draft report which has been widely circularised as well as the matrix of planned activities for the period June 2017 to January 2018.
The participants did not only reiterate strong commitment to re-energise efforts and adopt a progressive approach to further advance the Common African Position on the path of fully realising the objectives of their mandate, but also fully endorsed the proposal reached at Malabo. "The report truly reflects the decisions taken during the Malabo consultative summit," said President of the Republic of Zambian Mr Edgar Chagwa Lungu.
Commissioner, Political Affairs of the African Union Commission (AUC) Ambassador Mimata Samate, reiterated the AUC's commitment to facilitate the work of the C-10. The report was overwhelmingly endorsed for subsequent presentation by President Koroma to the General Assembly of the African Union.
The meeting which took place at the Small Conference Room 1 of the African Union New Building was attended by the President of Zambia, Edgar Chagwa Lungu, Prime Minister of Namibia, the Foreign Ministers of Kenya, Uganda, Congo, Algeria among others.