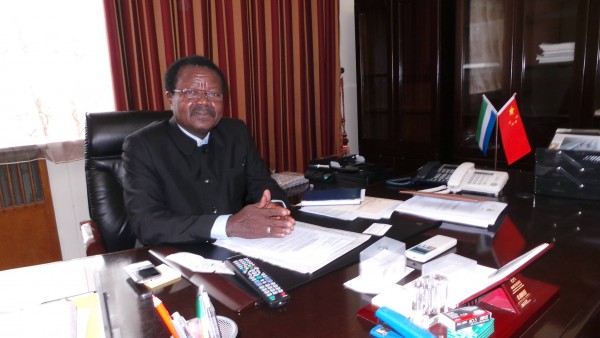 By Pa Baimba Sesay :
Following a donation ceremony towards the fight against the Ebola Virus Disease in Sierra Leone, on behalf of the China Development Bank, the China-African Development Fund has provided the sum of one hundred and fifty thousand United States Dollars (us$150,000) and paid the said sum to the Ebola A/C at the Sierra Leone Commercial Bank, Freetown.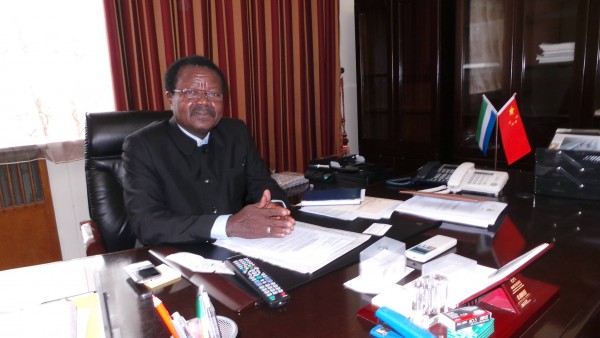 In an official communication sent to the Embassy of Sierra Leone in Beijing, CADFund expressed appreciation to the Embassy and particularly to Ambassador Victor Bockarie Foh for the support given them.
They promised that "CDB and CADFund will stand together with the Ebola epidemic stricken countries and their people in the fight against Ebola"
They expressed optimism that the EVD battle will be won and the homeland rebuilt with the efforts of Sierra Leoneans and assistance from the International Community.
Reacting to such a timely donation, on behalf of the government and people of Sierra Leone, Ambassador Victor Bockarie Foh expressed appreciation to the Government and People of the People's Republic of China for the intervention from CADFund and the China Development Bank"
CADFund, established in 2006 is the first Chinese equity investment fund, primarily Focusing on investment in Africa. With representative offices in four African countries –South Africa, Ethiopia, Ghana and Zambia, the Fund is aimed at enhancing China –Africa economic cooperation as well promote Africa's development through direct investment.
It has many years of experience in investment in Africa and has often focused its Investment opportunities on industrialization, urbanization, infrastructural development, transportation, electricity, railways and the manufacturing sector.
In August 2013, Ambassador Foh encouraged the China-Africa Development Fund
(CADFund) to do more in Sierra Leone because "the government of Sierra Leone offers attractive investor climate for investment which in turn strengthens bilateral relationship between Sierra Leone and the People's Republic of China.
John Baimba Sesay
Information Attaché
Sierra Leone Embassy
People's Republic of China