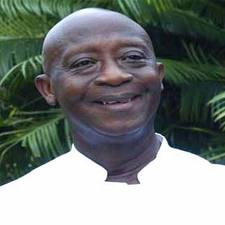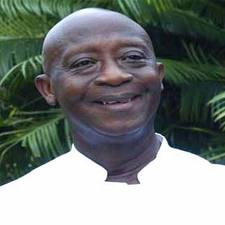 CHARLES MARGAI
Saturday May 13 , 2006 —
Rejoinder by Agnes K Macauley:
Charles Margai will be President of Sierra Leone as it is destined that PMDC will win the 2007 elections under his leadership.
Foday Musa Daboh wrote:
Hashim, Charles lost an opportunity to become president of Sierra Leone in 1995 and I am not sure he is going to have another opportunity. After Kabba won the party's nomination  , Charles was under consideration as a potential running mate but his ego wouldn't let him serve under someone he considered not  SLPP enough. Had he not fled the party like his father did almost five decades ago to join the NUP, he would have been president in 2007.
Mr Foday Musa Daboh you are wrong in assuming that Charles Margai would have automatically become President in 2007 had he served under Kabba as running mate since 1995.  First of all, it is not automatic that a VP will just be the next President because of virtue of his position??  Secondly, with your explanation, why bother with conventions any way if the SLPP way is to just shift the posts on a Presidents 'retirement'??  Thirdly, I think it was very smart of Charles Margai not to serve as running mate then – as he would have been kicked out for various fabricated reasons or like Joe Demby and PMDC would have been deprived of this opportunity to choose him as their Interim Leader.  So Thank God that he rejected that offer – he merely just saw in to the future of CORRUPTION upon CORRUPTION  and surely would not have coped … or truly most believe he was directed by the Almighty God.
Foday wrote:
I don't see why Charles believes he is the most fit to be president of Sierra Leone. As far as I am concerned the only thing he brings to the table is his family name but I think even that is flawed. The plunder of my country's resources started with Charles' father Sir Albert Margai and worse than the plunder was his failed attempt to make Sierra Leone a one party state which inevitably led to the successful introduction of the one party bill in parliament in 1978 by Siaka Stevens.
Foday, it is the democratic right of any Sierra Leonean to contest for the Presidency of the Republic of Sierra Leone and so has Charles Margai.  I have no details about how Sir Albert Plundered Sierra Leone resources as you have not given that in your report but what I respect him for is 'his failed attempt to make Sierra Leone a one party state' out of greed to remain in power for a long time.  This shows that Sir Albert was a true democrat and that his decision has today given the opportunity to Sierra Leone to enjoy multi-party status; given congnisance to opposition parties.  The APC under Pa Stevens brought about a one party state – but what did Sierra Leone achieve?
Mr Daboh, my advise to you would be to stay in your corner and leave your brother to stay in his.  2007 will decide the political fate of both Mr Margai and Mr Berewa and Sierra Leone our dear country.
Agnes K Macauley
PMDC Interim Chair, UK