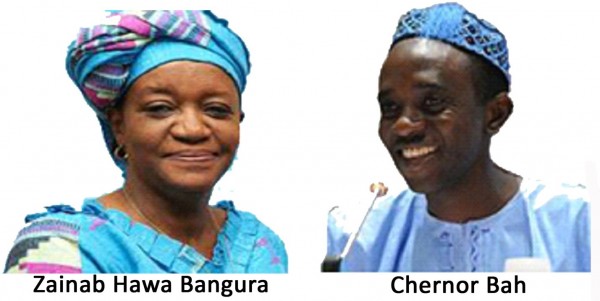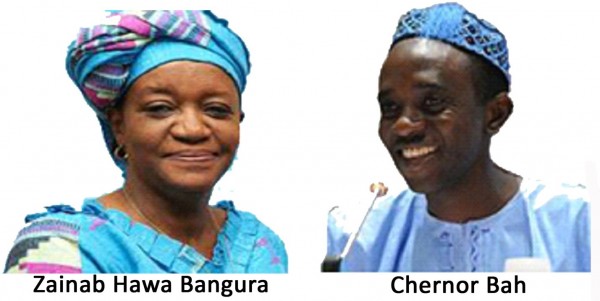 Chernor Bah, Zainab Bangura join U.S VP on #16 Heroes Award List
By Ahmed Sahid Nasralla (De Monk)
Two Sierra Leoneans, Global Girl Champion and Activist, Associate at the Population Council and member of the United Nations High level panels on Education and Youth Peace and Security, Chernor Bah (Ceebah), and Special Representative of the UN Secretary General on Sexual Violence in Conflict, Zainab Hawa Bangura (ZHB), were on Wednesday 7th December, 2016 honored as champions against violence by a Washington DC-based global public-private partnership, Together for Girls.
In a Press Release making the announcement, Ceebah and ZHB joined U.S Vice President, Joe Biden, and 13 other global leaders and youth advocates: "who are dedicated to preventing and responding to violence."
The #16 Heroes List of which Ceebah and ZHB are proud honorees per the Release, stated: "The data shows that violence against women and children is a global epidemic but these heroes remind us that change is possible."
It also emphasized that despite the odds, Ceebah, ZHB and the other honorees: "continue to speak out against aggressors, to write legislations to protect the innocent, to build safe havens for victims and to fearlessly tell their stories".
Reacting to the news, Ceebah who is currently back in Freetown doing work around the country to empower girls and protect them from violence said: "It is an incredible honor to be awarded among these amazing people and for me, it is a fuel to continue to do more and to work tirelessly for a day when women and girls are no longer subjected to violence."
Similarly, Madam Bangura who has over 20 years of experience working in conflict resolution and human rights, "remains unafraid of taking on groups like the Islamic State of Iraq and the Levant (ISIL), Boko Haram and Al- Shaabab for their use of sexual violence as a tactic of terror; displacing large group of religious and ethnic minorities to occupy their land".
She said: "I am extremely honored to be recognized for the work that I have been doing. It truly has been a humbling experience fighting for women who have been affected by conflict. I remain committed to ensuring that one day soon, the bodies of women and girls will cease to be the battlefields on which conflicts are fought."
ZHB is reported to have returned home to Sierra Leone with an ambition to become the country's next President.
Others on the list also include; Ashley Judd, Actress, UNFPA Goodwill Ambassador and PSI Global Ambassador; Lisa Murkowoski, US Senator and Rapper and Activist, Sonita Alizadeh.
Together for Girls is dedicated to ending violence against children, particularly sexual violence against girls and they publish the #16Heroes list annually in Safe magazine to coincide with the 16 Days of Activism Against Gender-Based Violence.