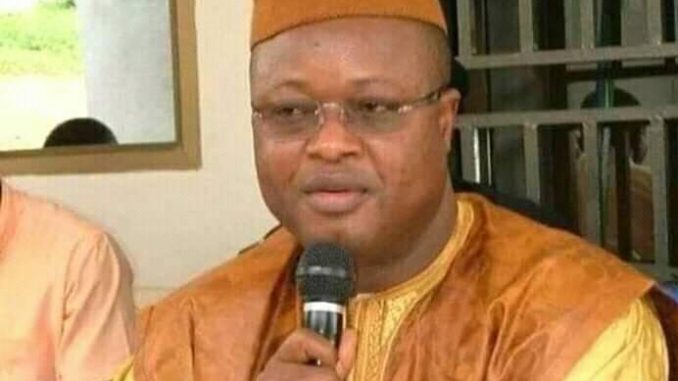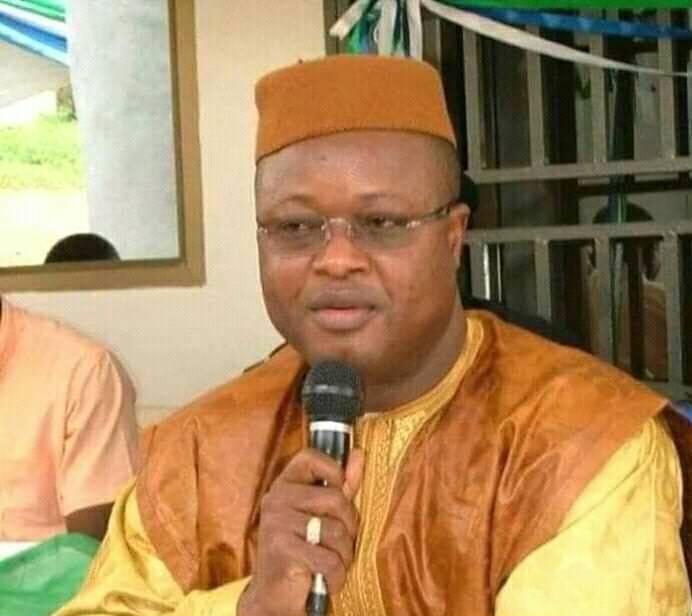 Brimming with enthusism and confidence, former Vice-President, Chief Alhaji Sam Sumana, who was expelled from the All People's Congress ( APC ) —A decision that forced him to form his own political party , the  Coalition For Change ( C4C)  and contributed to the defeat of the APC  in the 2018 elections— yesterday returned to the party, amidst jubilation from many APC  supporters.
Mr. Sam Sumana and former President Ernest Bai Koroma, whose fall-out triggered the chain of events that led to his expulsion from the APC, surprised everybody when they reconciled last year , with Sumana paying Koroma a visit at his residence in Makeni. After that, speculation spread all over the country that Chief Sumana was desirous of returning to the APC.
Prior to his return journey, Sumana had consultations with h his Kono people who unanimously endorsed his return to his roots.
To some APC supporters, Sam Sumana's return to the APC   is a welcome home-coming,  a dramatic return to his roots, as Sumana himself toLd APC  supporters at his Freetown residence yesterday after his welcoming ceremony at the APC  headquarters at Brookfields in Freetown.
Many Sierra Leoneans admire Chief Sam Sumana for reconciling with the APC ,  compared to other officials of the party who are now trying to pull down the APC  because they alleged that they were denied the opportunity to be the party's presidential flagbearers during the 2018 elections.
We will bring you some reactions to the return of Sam Sumana. Here is one of them  :
Sahr Kono Jr. is with Ibrahim Bockarie and 6 others.
ATTENTION TO ALL SIERRA LEONEANS.
—————————————————————–
ONE OF THE REASON SLPP WILL LOSE 2023 GENERAL ELECTION IS BCOZ OF HON. CHIEF SAM-SUMANA.
I have been monitoring the social media both on whatsapp and Facebook. Since Chief Samsumana made peace with his former Boss – Ernest Bai Koroma, the ruling govt of President Bio started to intimidating Chief Samsumana and the supporters of SLPP are all over social media insulting Chief. Why insulting Chief Samsumana for reconciling with those that have wrong him? If other politicians are resigning from one political party to another, why he should be insulted for returning to his former party? He has his political freedom, to associate and belong.
Definitely, it seems the ruling govt and supporters have become more worrisome about Chief Samsumana for reasons best known to them. Supporters and sympathizers of Chief Samsumana doesn't insult other opposing sides rather believe in marketing their leader. Sierra Leone belongs to all, no one person, tribe, district and region own Sierra Leone,, WHY CHIEF SAM-SUMANA IS TARGETED?? All the trashes said about him, if it's true there is no need to even worry about his political ambition.
SIERRA LEONEANS LET US LOVE EACH OTHER.