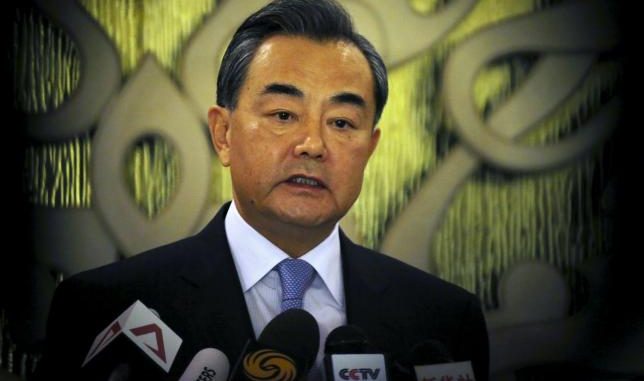 Dear media friends,
Good afternoon! Welcome to the briefing.
At the invitation of Sierra Leonean Foreign Minister Dr. Samura Kamara, Chinese Foreign Minister Mr. Wang Yi will pay an official visit to Sierra Leone on August 8, 2015. It is an important high-level exchange between China and Sierra leone . It is Minister Wang Yi's first visit to Sierra leone since he took office as the Chinese Foreign Minister in 2013.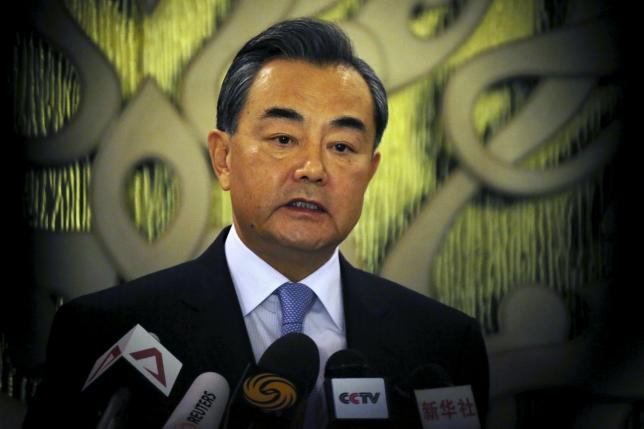 Since last year, Sierra Leone has undergone the Ebola epidemic. During the fight against Ebola , China has been the first country to offer its help to Sierra Leone and the other Ebola-affected countries and played positive, leading and efficient roles in the fight. China-Sierra Leone relations face very important opportunities for further development.
At this moment, Sierra Leone has made decisive progress in the fight against Ebola with the help of international partners, but Ebola has crippled Sierra Leone 's socio-economic development. Just last week, H.E President Ernest Bai Koroma launched the short-term post-Ebola socio-economic recovery plan and his government focus has shifted to post-Ebola socio-economic rebuilding. Against these backdrops, Minister Wang Yi's visit is of great significance in pushing forward the friendly and cooperative relations between the two countries.
During his visit, Minister Wang Yi will pay a courtesy call on President Ernest Bai Koroma, hold a bilateral meeting with Foreign Minister Samura Kamara.
There are three main purposes of the visit: Firstly, to have an in-depth exchange of views with the leaders of Sierra Leone to further plan for the future development of the friendly and cooperative relations between the two countries; Secondly, to discuss with the Sierra Leonean side on bilateral practical cooperation on public health, education, energy, infrastructure, trade, investment, etc., in order to match Sierra Leone's needs in its post-Ebola socio-economic development and take concrete actions to lead more international development partners to participate in Sierra Leone's post-Ebola recovery; Thirdly, to exchange views on international and regional issues of common concern.
Since the establishment of the diplomatic relations between China and Sierra Leone in 1971, bilateral relations have developed rapidly, and practical cooperation in all fields have continuously promoted. China and Sierra Leone have become good friends, partners and brothers. Since the outbreak of Ebola in Sierra Leone last year, China provided timely, urgently-needed, all-around and generous support to Sierra Leone , acting on the policy of "sincerity, real results, affinity and good faith" and the principle of a balanced approach to principles and interests put forward by Chinese President Xi Jinping for developing China 's relations with Africa . China 's support has played an important role in the fight against Ebola in the country, and demonstrated the tested friendship between the two countries. Currently, Ebola has been under control, the Sierra Leonean government is implementing the post-Ebola socio-economic recovery plan. China is willing to joint hands with Sierra Leone to rebuild its public health system for overcoming the current crisis and strengthening its long-term capabilities. China has not only made promises but also taken concrete actions. China and Sierra Leone relations will surely achieve new progress in Sierra Leone 's post-Ebola recovery.
Both the Chinese and Sierra Leonean sides attached great importance to this visit and have done much communications and preparations. The two sides are now ready for the visit. I believe that with the joint efforts of the two sides, Minister Wang Yi's visit will be a great success.
Thank you!
—
徐州
驻塞拉利昂使馆政治处主任
Xu Zhou
Spokesman / Head of the Political Section
Embassy of the People's Republic of China in the Republic of Sierra Leone
29 Spur Loop, Wilberforce, Freetown , Sierra Leone
Website of the Embassy:  http://sl.china-embassy.org/eng/