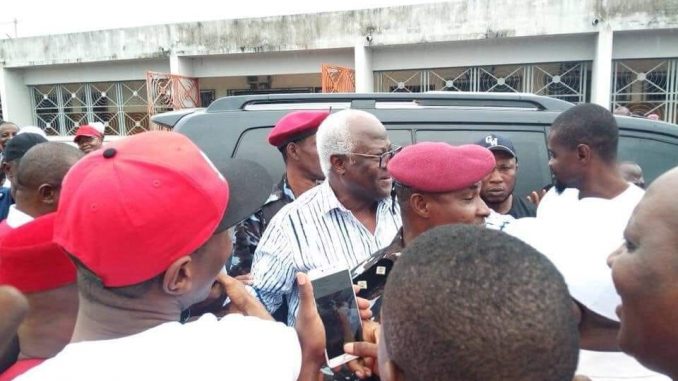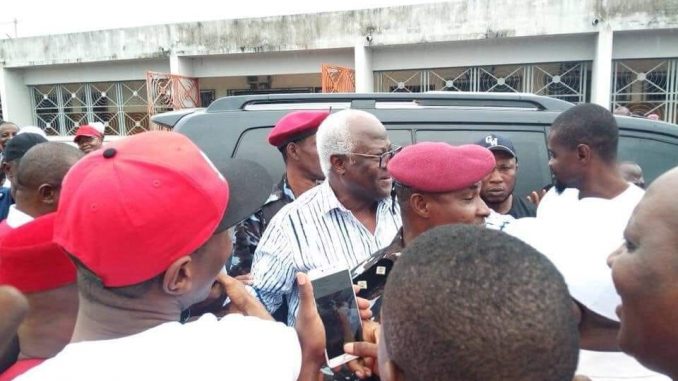 Freetown: 7/1/2019
CID Invites Ex-President Ernest Bai Koroma & APC Executive*
Sierra Leone's Criminal Investigation Department has invited the country"s former President, Ernest Bai Koroma, and his opposition All People's Congress party Executive, to answer to charges of sedition.
The invitation relates to a press release by the APC party about two weeks ago condemning the arrest of former minister of Defence, Maj. Rtd. Alfred Paolo Conteh, and alleged harassment of party members by the current government.
Police claims the release is seditious and is liable to cause disaffection for the Government of Sierra Leone.
APC Secretary General, Osman Foday Yansaneh, confirms that the party has received the invitation from the CID and they will honour
STAY TUNE FOR MORE UPDATES AS POLITICAL DRAMA UNFOLDS. BIO MUST GO IN 2023 AND MAKE WAY FOR A GREAT SIERRA LEONE