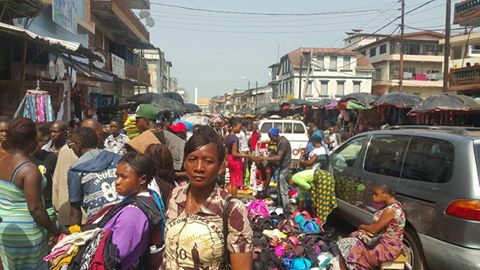 By KABS KANU :
Despite the austerity period  being undergone in the nation, Sierra Leoneans are as usual celebrating CHRISTMAS ,  the birthday of our Lord and Saviour , Jesus Christ, which is  the biggest holiday in the world calendar.
It is during the festive season that the true resilience of the people is demonstrated. Though the economic conditions are not favorable, Sierra Leoneans always have the knack to put together whatever meagre resources they can muster in order not to be left behind in the celebration of the festive season.
Our reporters in Sierra Leone have been going around to investigate how Sierra Leoneans are celebrating Christmas this year.
According to them, though many Sierra Leoneans are complaining that things are difficult, the country has turned festive as usual and the restaurants, entertainment spots and clubs are full of revelers. Sierra Leoneans know how to get together to enjoy themselves , even in difficult times. Churches, social clubs and cultural organizations are staging beach and moonlight picnics and festive occasions.
Freetown, the capital and major cities Bo, Kenema, Koidu and Makeni are jampacked with people , some of them hunting for bargains from hawkers and traders who make brisk business during the festive season amid the ringing of bells and hollering , announcing sale deals.
Many Sierra Leoneans asked by our reporters how they stood for Christmas said they "thanked God for life". They are happy that Christmas has met them in good health. Others said austerity or no austerity , they were ready to celebrate the birthday of the Lord , because "Christmas comes, but once a year. "
WE START THIS YEAR'S CHRISTMAS SUPPLEMENT WITH  PICTORIAL HIGHLIGHTS OF SIERRA LEONEANS SHOPPING IN FREETOWN FOR THE BIG DAY. THE PHOTOS SHOW THRONGS OF SHOPPERS AROUND THE EXTINCT PZ AND SANNIE ABACHA STREET.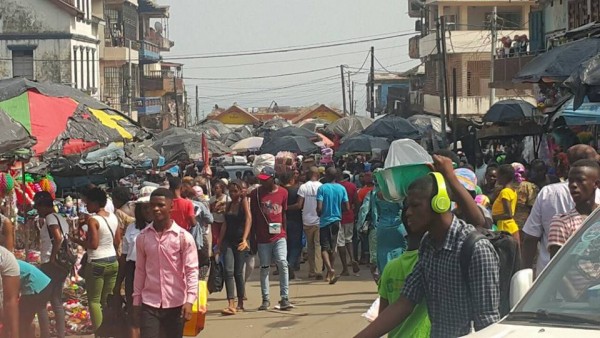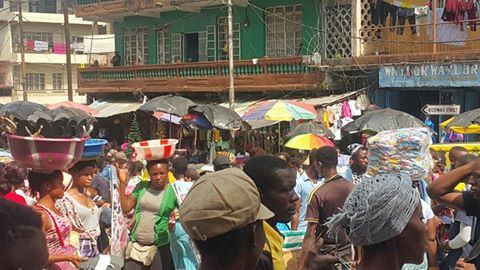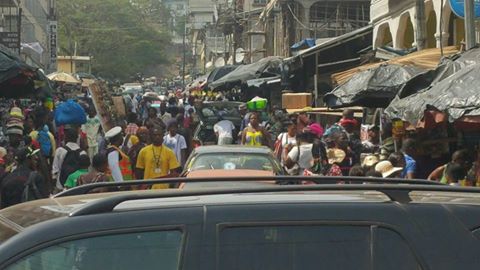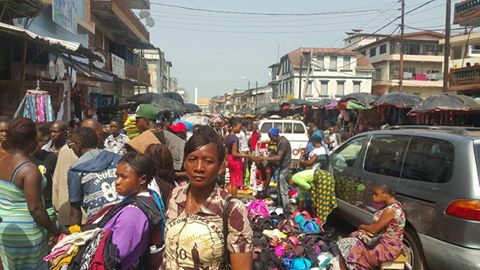 PICTURES WERE PROVIDED BY ABDULAI BAYRAYTAY AND JOSEPH KAMANDA