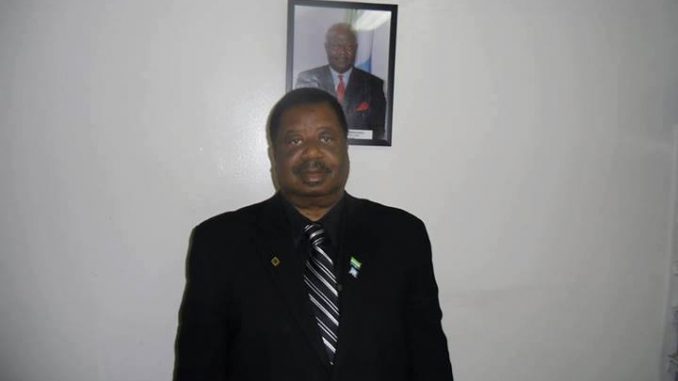 We want to strongly warn those trying to unnecessarily defame us that we have enough firepower to respond to unnecessary attacks on our publisher and personnel. Our  open Cocorioko forum is being constructed and will soon be online and ready to go. The purpose of the forum is not to use it as a vehicle against anyone. Rather, it is to help to propagate and promote good governance in Sierra Leone. Also, our publisher is holding a very important diplomatic position. We are in governance . We want to promote peace and tranquility and fine fellowship.   We don't want to fight. We want to build bridges of good relationships. But we will not hesitate to use our firepower to defend ourselves if the need be. We are entitled to defend ourselves if need be.
We also have sufficient firepower on  the social media. As at the time of writing, we have 9, 621 members on the Cocorioko Facebook Forum. We will likely hit the 10, 000 mark in a week or two because our number is growing fast. We also have 9, 632 members on the Sierra Leone Daily Nation forum , 4, 766 members on the APC LIVE FOREVER Forum , 4, 633 members on the Sierra Government International Media forum etc.etc. We also have useful allies like the APC 2017 Victory Forum with over 12, 000 members and the APC 2012 Victory Forum with about 15, 000 members. It has not occurred on us yet to use this awesome firepower to demolish anyone, but if we get pushed , we will do so. The DAILY NATION newspaper is also available . We can use it for self-defence , if we want . We can use Sierra Leone's biggest and most widely read newspaper, Cocorioko, too.
The only reason we seem to be playing softball now is that we have a very important responsibility to promote good governance in Sierra Leone . We are in governance and should therefore be models of peace . We do not  also want to be distracted from our solemn responsibility, except if we are forced to do so.
There are people who think they can hide behind fake monikers to get at us. We know all those engaged in this unscrupulous practice . We have enough personnel to go after these people if we so  wish. We have I.T. Specialists capable of getting the IP  numbers of our aggressors and unmasking them.
We hate  chaos and bedlam so let us all fight to promote peace. There is nothing to be gained from  chaos and confusion. Instead of character assassination, let us promote peace among ourselves. Our main concern is to rebuild our country and make our nation great, so let us concentrate on these noble tasks. We are one people and our concern should be solidifying the things that bind us.
Despite all these noble intentions from us, our detractors however underrate us at their own peril.  We can exercise restraint for only too long. It is the longest lane that has no turning. So let us avoid chaos and bedlam.