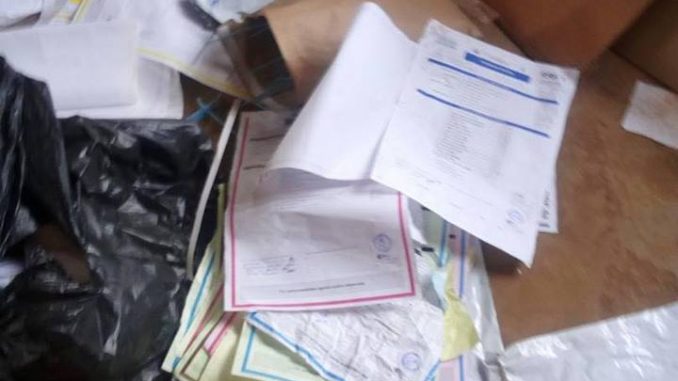 Another set of irregularities were discovered again on Sunday 18, March 2018, at the Umar Bin Al-Khatab Islamic vocational secondary School, in Constituency 113, Upper Allentown, Ward 401with center number 16013.
In the early hour of Sunday, this was disgracefully discovered by the teachers who saw tempered Evidence Envelope (TEE) containing other NEC sensitive materials investigation reveals. The said envelope and seal number should not be fund even if replacement was made they have to be taken to the NEC tally center.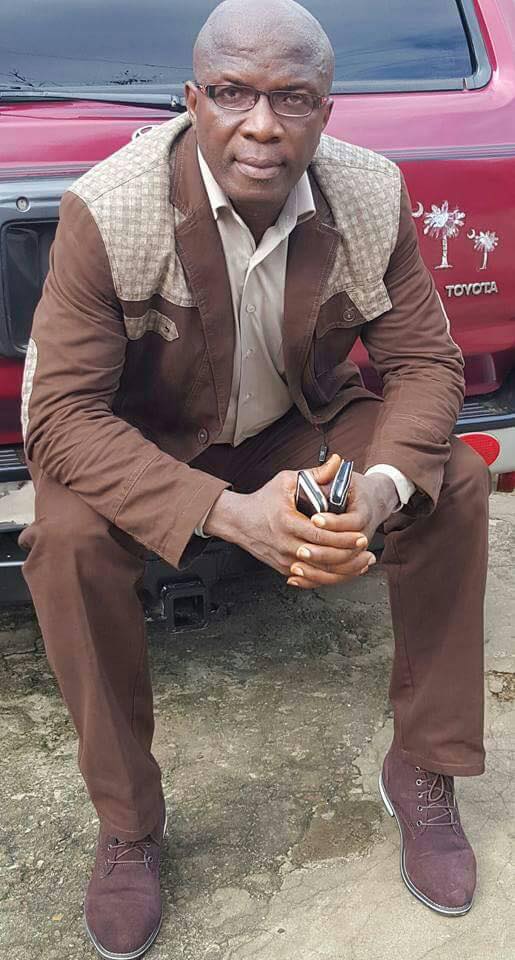 The unfortunate incident marred with suspicious among residents prompting the intervention of the Sierra Leone Police Headed by AIG Memuna Jalloh Conteh.
On the arrival of the AIG, it was discovered that the materials were indeed discovered on the floor scatared.
According to the aggrieved youths, they stated that the actual figure of the RRFs form could have been changed to something else
and recommended that the entire results are questionable and require re-count, to restore the confidence of the entire process.
Most of the process lacked credibility.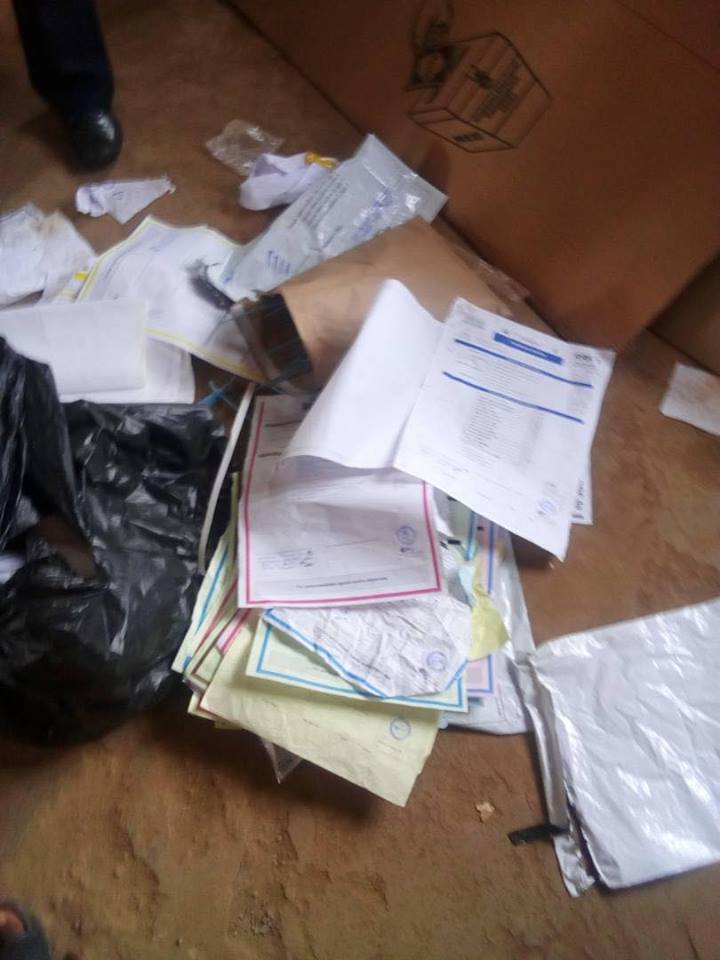 In his statement, the Center Manager of the said polling station, Abdul Karim Sesay who many described as a staunch supporter of the main opposition SLPP, said that the materials in question were trashed and that it was not deliberate, but however admited the fact that it was their fault though he shifted the blame to his Junior Staff (Presider Officer) for not taking the alleged spoiled NEC materials to the NEC Tally Center. This statement did not go down well with the political parties present at the scene especially the ruling APC, for which they alerted the Sierra Leone Police for their intervention, while other residents wondering why leaving the original RRF Form and the seal numbers alluding that the Center Manager and his staff must have tempered with the original envelopes before it was taken to the NEC Office.
Another set of young people stated that immediately after the boxes were taken to the NEC Office, the alleged Center Manager came back to the Polling Station where the said materials were kept.
The matter was taken to the CID by AIG memuna for proper investigations, accompanied by APC Constituency Chairman, Benjamin Davies and other political parties representatives.
See pictures of the said materials.
By Mohamed K. Turay,
Public Relations Officer
Constituency 113.