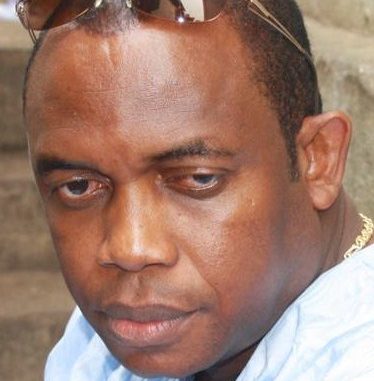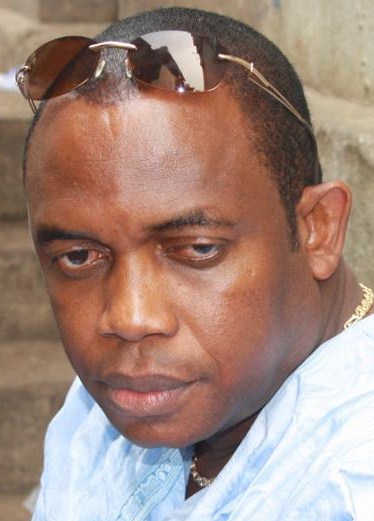 Chernor Ojuku Sesay
Sunday October 23, 2005
"You can quote me  ! ! " ,  he said over and over as the Editor continued to marvel at what his new Freetown Correspondent, Chernor Ojukwu-Sesay,  was telling him. "You can quote me", he repeated himself : "Cocorioko is now the most credible source of Sierra Leone news on the internet. And other newspapers here in Freetown use your stories , though they credit them to the paper ."
That was yet another good news our thousands of readers all over the world can do with, as COCORIOKO  works acidiously to transform into a print newspaper published in Freetown everyday. Chernor Ojukwu-Sesay must know what he is saying. He is a publisher too, the Managing Editor of one of Sierra Leone's leading newspapers , THE POOL.
The discussion came about when this Editor called Mr. Ojuku-Sesay yesterday to welcome him to COCORIOKO  and to thank him for the conscientious and productive manner he had started work as the Freetown Correspondent for COCORIOKO. The Editor reminded Mr. Ojuku-Sesay that he was offered the job because of his experience and proven ability as a journalist who has been a publisher of his own newspaper for 17 years..The Editor admonished him to continue working hard and allow nobody to sow seeds of discord between him and other officials of COCORIOKO.
Responding, Mr. Ojuku -Sesay  thanked the Editor for the confidence reposed in him and he emphasized that he was proud to be a member of COCORIOKO. He said that the newspaper was making commendable strides and that it was the most credible source of Sierra Leone news on the internet. Mr. Ojuku-Sesay informed the Editor that many newspapers in Sierra Leone use articles from COCORIOKO.
The Editor told Mr. Ojuku-Sesay that he was very delighted  to hear that some newspapers in Freetown use articles from COCORIOKO. He stressed that the essence of news was that it would be diseminated far and wide and that whatever means was used to make sure that news reached the length and breadth of Sierra Leone was welcome.
The Editor intimated that this will give him the zeal to cover more news about Sierra Leoneans and Sierra Leonean communities  and organizations  in the diaspora , to give our countrymen and women back home credible details about how Sierra Leoneans abroad were contributing to the well-being of the society in general.
Mr.Ojuku-Sesay said further than COCORIOKO  was a well read newspaper in Sierra Leone. The Editor promised to accelerate plans to start a print edition of COCORIOKO  in the Sierra Leone capital.