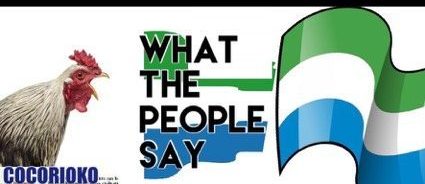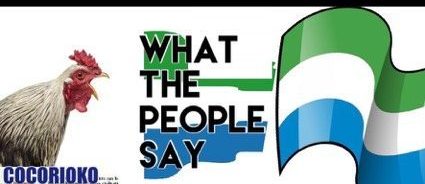 In keeping with our desire to become more national and more independent as the most widely-read Sierra Leone newspaper online and in the social media, we are now publishing articles from different strata of the political divide. We are therefore calling on all Sierra Leoneans to send us their views on national issues.
COCORIOKO  was founded in 1973 at Fourah Bay College on the platform of radical , independent  objective views and in keeping with our plans to restructure our editorial policies and staff, we are upholding the values that once defined Cocorioko as a national news and opinion -provider on burning national issues.
We have many columns now to accommodate your views. We have WHAT THE PEOPLE SAY, LETTERS TO THE EDITOR, READERS' OPINION and WHAT THE SIERRA LEONE NEWSPAPERS SAY.
As long as you stick to the issues and keep it clean, decent and free of character-assassination, your alternate views will now be published by COCORIOKO.