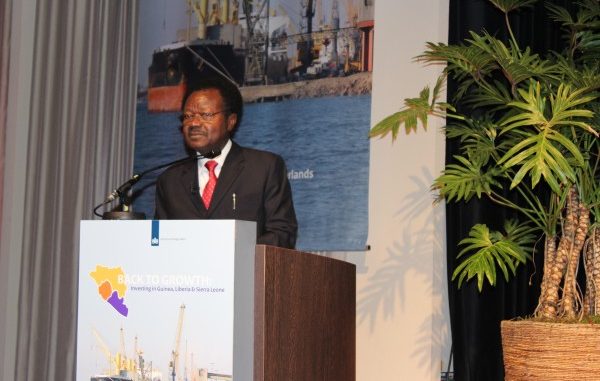 Vice President of Sierra Leone, Hon. Ambassador Dr. Victor Bockarie Foh has told investors to come to Sierra Leone and make use of the friendly investment opportunities the country has to offer.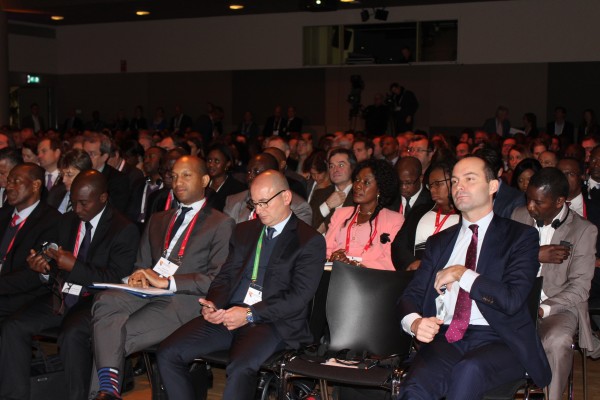 The VP was addressing hundreds of potential Dutch and other international investors at the World Forum headquarter in The Hague, Holland during the Investment Conference on Monday, 30th November with the theme, "Back to Growth".
The Investment Conference, organised by the Dutch government was primarily focussed on attracting potential investors to the three Mano River Union countries of Sierra Leone, Guinea and Liberia that were mostly affected by the rescinding Ebola virus disease.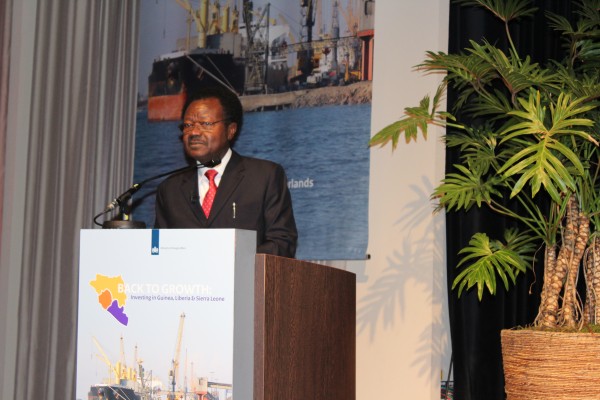 Dr. Foh said, Sierra Leone is presently blessed with a very strong leadership in the person of His Excellency, Dr. Ernest Bai Koroma, an accomplished former businessman who was able to transform a low performing Insurance Company into a world class insurance competitor. "He brought the same private sector sense of urgency into the public sector and it is no surprise that we are seeing a good business climate that is backed by a strong political will".
Vice President Foh reiterated that no country is attractive to investors just because it has great natural resources, "but it has to be investor friendly to attract investments and create the enabling environment for business to thrive. That is what we are doing as a government and that is why we have attracted  and continue to attract high level quality investments more than any time in our country's history".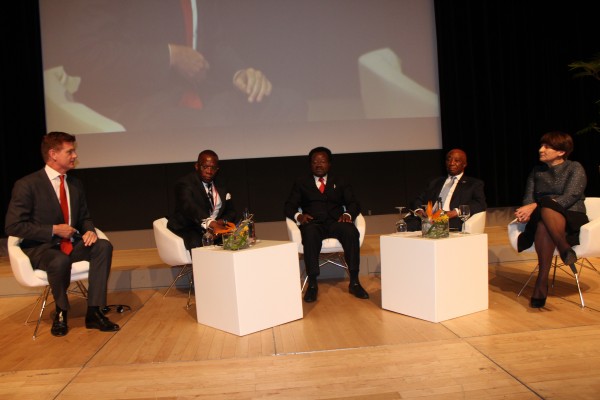 Accompanied by the Minister of Foreign Affairs and International Cooperation and the Acting Minister of Trade and Industry, Dr. Samura Kamara and Mabinty Daramy respectively, the VP informed his audience that it was a long struggle to eradicate Ebola from Sierra Leone, adding that with dedication and resilience of the people of Sierra Leone, the health workers and Development Partners, the government with a strong and dedicated leadership has succeeded in eradicating the deadly virus from the country. "It is our ambition as a government to return to the trajectory of growth and prosperity, and the private sector is at the heart of the government's efforts to reconstruct and rebuild the country after the Ebola".
Ambassador Foh praised the people and government of Holland for supporting Sierra Leone in its post-Ebola economic recovery process by organising the conference and bringing together potential investors and stakeholders from the Sierra Leone private sector to discuss comprehensive opportunities in Sierra Leone.
Addressing the investors earlier in her welcome address, the Minister for Foreign Trade and Development Cooperation of The Netherlands, Lilianne Ploumen, said she took the initiative to organise the investment conference for the three countries in the understanding that economic recovery and sustainable development after Ebola need a long-term commitment from governments and private sector working hand-in-hand.
Madam Ploumen stressed that after visiting the three countries in July this year, she saw with her own eyes the opportunities for the private sector and the strong demand for knowledge and expertise. "The 'Back to Growth' is first and foremost about promoting inclusive economic development. It is about exploiting ways of setting future economic growth on a more solis footing. It is about increasing the socio-economic resilience of individuals and communities through growth that is inclusive, creates jobs and generates income for society as a whole. It is about empowering governments to invest in health and education for all. It is about investing in growth while respecting biodiversity and natural resources",Madam Ploumen stated.
Over 30 business conglomerates from Sierra Leone participated in the Investment Conference, whose participation was made possible by the Sierra Leone Investment and Export Promotion Agency (SLIEPA), the Ministry of Trade and Industry and the Embassy of Sierra Leone in Brussels.
Notes on pics: 1. Cross section of potential Investors listening attentively to VP Foh as he attempts to woo them to test the Sierra Leone market and environment.
2. Vice President Foh addressing the audience.
3. VP Foh joins Vice President of Liberia, Guinea's Minister of State, Dutch Ambassador to Sierra Leone, Liberia and Ghana and Special Ebola Envoy and Madam Lilianne Ploumen to answer questions from Investors.