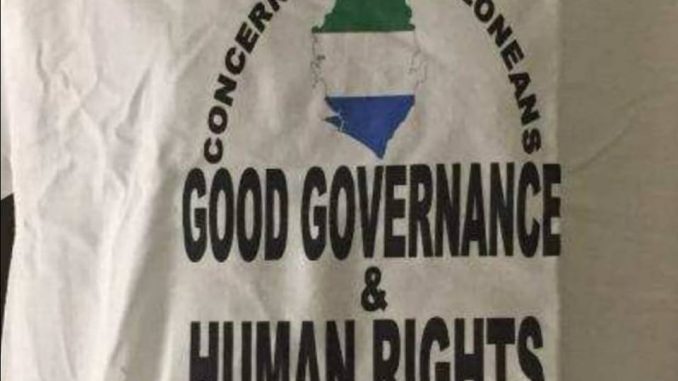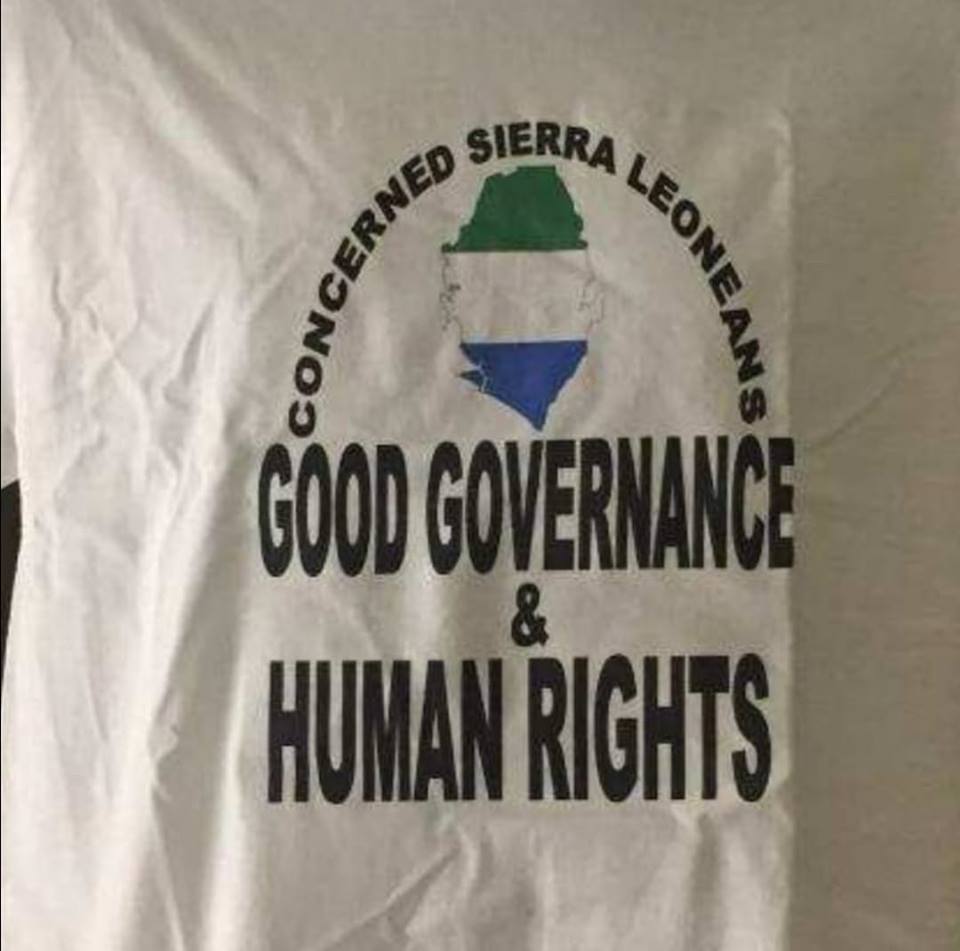 CONCERNED SIERRA LEONEANS FOR GOOD GOVERNANCE, DEMOCRACY AND HUMAN RIGHTS
USA BRANCH
Saturday September 29, 2018
ARREST AND INTIMIDATION OF JOURNALISTS BY THE SLPP GOVERNMENT
The Concerned Sierra Leoneans For Good Governance, Democracy and Human Rights view with grave concern the arrest this morning by the Sierra Leone Police at the AYV TV Station of Journalist Fayia Amara Fayia .
We are also concerned to learn that Aruna A Kamara of FTN/AYV, Ibrahim Sorie of SLBC and John Koroma of the Awareness Times newspaper have been assaulted and molested by supporters of the ruling Sierra Leone People's Party ( SLPP) at Tonko Limba ward 196 where a council election will be held today.
Truckloads of thugs are also reported to have stormed the area to engage in unnecessary intimidation and harassment of opponents .
We consider these deplorable actions a continuation of the human rights abuses that are a disturbing feature of the governance style of this SLPP Government since it was declared winner of the 2018 Presidential Elections in March.
We call on the SLPP Government to respect the tenets of freedom of the press and democracy and release the journalists without further delay.
We also call on the international community to use their high offices to prevail on the President Maada Bio Government to stop undermining the peace and stability of our nation.
Signed : Leeroy Wilfred Kabs-kanu
Spokesman and Director of Media and Public Relations,
Concerned Sierra Leoneans.
New York/ New Jersey.