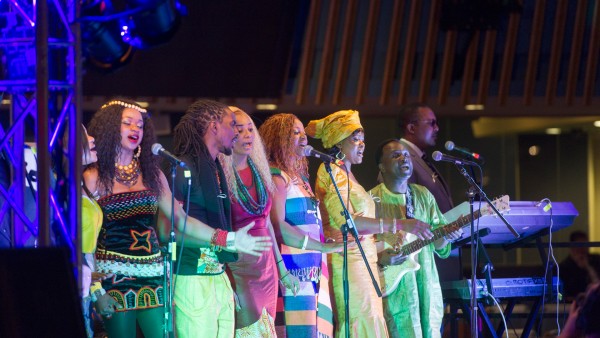 Artists and celebrities from all over the world joined in an impressive concert on Monday March 2 at the UN General Assembly in New York to raise awareness of the Ebola crisis and build for the future.
The concert was Sponsored by the Permanent Missions of Sao Tome and Principe and Sierra Leone to the UN in partnership with United African Congress, Give them a hand Foundation, Friendship Ambassadors Foundation and community leaders.The concert  featured performances by Chieck Hamala Diabate, Artistes with One Voice, Estelle, Etana, and Noela some musicians from Sierra Leone, including Lady Felicia and Vicky Fornah.
Presenters included Tony Banbury, Special Representative of the Secretary-General and Head of the United Nations Mission for Emergency Ebola Response, Derek Jeter, Nick Cannon, Robin Roberts and Lisa Vanderpump.
The Publisher of Cocorioko unfortunately missed the event due to pressing matters.
However, we have published the video of the event, courtesy of the UN web/tv.