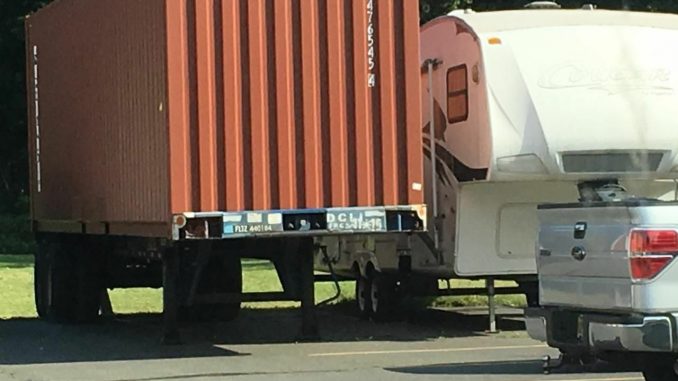 FELLOW SIERRA LEONEANS AND COMMUNITY MEMBERS :
The 40-foot container from Target International Shipping Company of Linden, New Jersey,  to load relief supplies for the flood victims in Freetown  has arrived at the East Franklin Firehouse in Somerset, New Jersey.
It has been decided that all drop-offs of supplies at the Firehouse should be done between 5pm to 7pm everyday and weekends. People with huge bulks of supplies who cannot adhere to this schedule should call the coordinators of the relief arrangements at 732-208-6100, 732-763-8981, 732-763-4779 and 732-309-0825  to set up a delivery  schedule.
Volunteers provided by the Sierra Leone Community of New Jersey ( SLCNJ) and the All People's Congress ( APC) -New Jersey will be at the Firehouse to facilitate receipt and recording of supplies . Because volunteers will be operating on tight work and personal schedules, donors are advised to keep strictly to time.
The drop -off schedule was determined by Rev. Leeroy Wilfred Kabs-Kanu and Mr. Foday Mansaray, in collaboration with   the Chair of SLCNJ, Mr. Lamin Alharazim and Mr. Alimamy Turay, the President of the APC-New Jersey .
More volunteers will needed   to alternate their presence at the Firehouse to help record and load the supplies.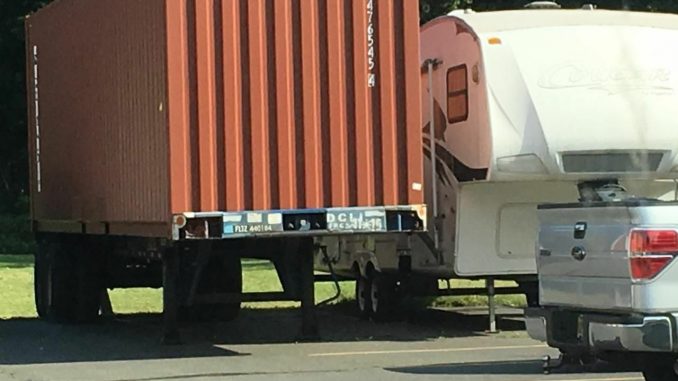 A list of much-needed supplies  provided by the Office of National Security, Freetown,  has been  transmitted to us in Somerset by the Head of Chancery of the Permanent Mission of Sierra Leone to the UN in New York, Mr. Alhusine Sesay ( Who and the ambassadors and staff of the Mission are coordinating with organizations and institutions in New Jersey, New York and Connecticut for assistance to the disaster victims) .   The items needed,  apart from money,  are :
blankets,
mattresses,
hygiene kits
mosquito nets
anti-malaria meds.
raincoats
rainboots
heavy duty gloves
megaphone batteries
solar lights
incentives for volunteers
bags of rice
tents
water purifiers
litres of fuel
face masks
protective overalls
camp beds
toiletry kits
sanitary towels-packets
cooking oil in gallons
pulses in bags
wheelbarrow etc.
Psychosocial support counsellors are also needed.
Those wishing to donate money should click the link below :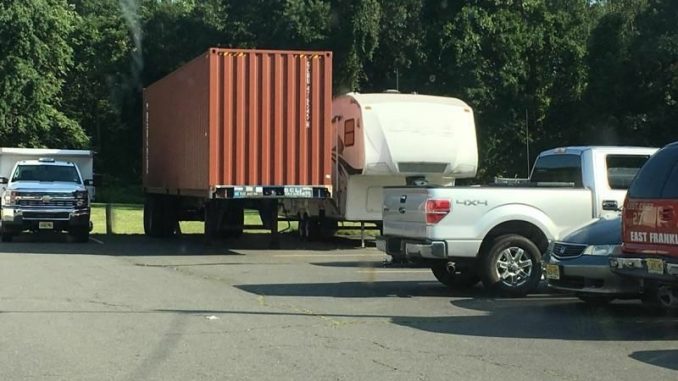 There will be a manifest to record what you bring in,  along with  your names and addresses , to ensure transparency and accountability.
The container should leave by the end of the week..
We are calling on you all to come out and help the victims of the last mudslide disaster on Sierra Leone. Make New Jersey proud again
May God bless you.
REV. LEEROY WILFRED KABS-KANU
MINISTER PLENIPOTENTIARY.