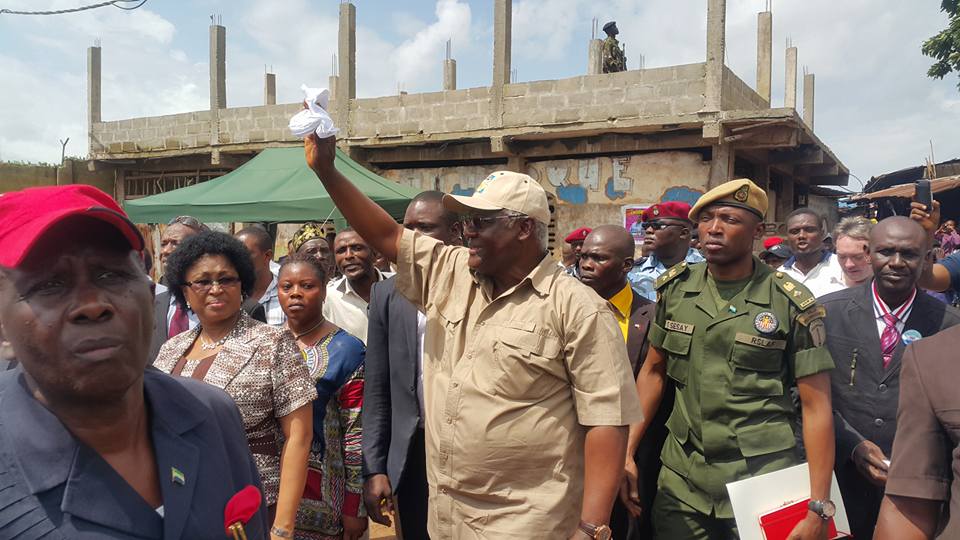 Demonstrating huge confidence in the ruling All Peoples Congress (APC) Party under the leadership of Dr. Ernest Bai Koroma,  the Chinese Communist Party of China will pay an official visit to Sierra Leone from the 18th to the 19th of January 2016, China's Embassy in Freetown confirmsed last evening.
The Chinese delegation is led by the Vice Chairman of the National Committee of the Chinese People's Political Consultative Conference, Wang Jiarui.
The visit is with the view to enhancing bilateral relations between the two countries and two political institutions. "During the visit,meetings could be arranged with HE President Dr. Ernest Bai Koroma and  the Speaker of Parliament, Hon. Sheku Badara Basiru Dumbuya so that both sides could hold in-depth discussions on the relations between two ruling parties, the two countries and two legislative institutions," a document from the embassy states, adding that ways and experiences of governing the state and government affairs as well as issues of common interest would be discussed. Meanwhile, the Embassy of peoples Republic of China in Sierra Leone presents its compliments to the Ministry of Foreign Affairs and International Cooperation.
By Gunther Adikali Bai Daramy