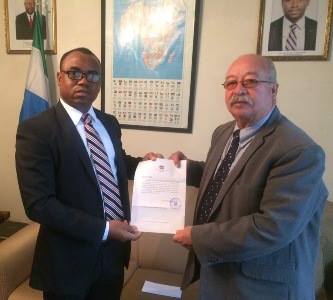 In response to the passionate appeal made by the Permanent Mission of the Republic of Sierra Leone in Ethiopia to all African Member States as well as to the international partners, following the devastating flood and mudslides that claimed the lives of hundreds of people, the Embassy of the Republic of Cuba has sent a Note to the Embassy of Sierra Leone in Addis Ababa, on Monday 4th September, 2017 informing that the Government of Cuba has decided to respond to the request for international assistance to help reduce the devastation caused by the heavy rains and mudslides that have resulted to hundreds of fatalities and substantial material losses.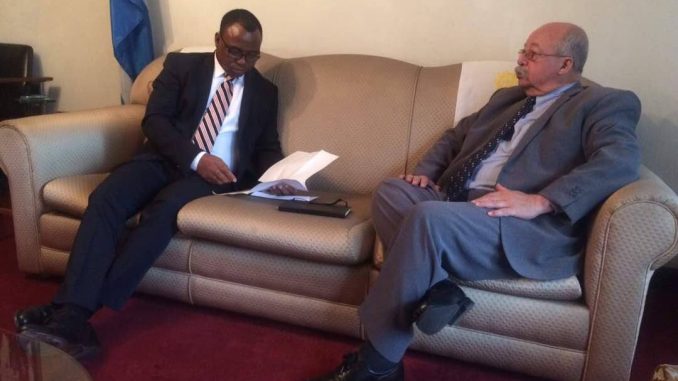 In light of the above, the Government of Cuba will be sending an emergency medical team to Sierra Leone for three months. The team will be comprised of 11 personnel: four (4) specialists in comprehensive internal medicine; two (2) specialists in epidemiology; three (3) nurses; one (1) Coordinator and the Head of the Cuban Medical Team who will be assisted by a Specialist for logistical issues.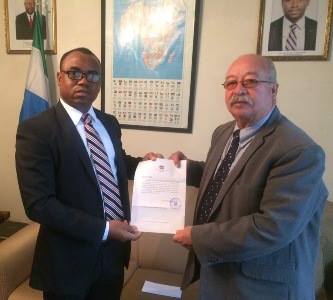 Presenting the Note to Ambassador Osman Keh Kamara, Sierra Leone's Permanent Representative to the African Union, H.E. Juan Manuel Rodriguez Vazquez, Ambassador of Cuba to the Federal Democratic Republic of Ethiopia informed that his Government would appreciate receiving an immediate response from the Government of Sierra Leone regarding the acceptance of the offer made by the Republic of Cuba.
The official Note, which was received by Ambassador Keh Kamara from the Ambassador of Cuba in respect of the above offer, has been transmitted to the Ministry of Foreign Affairs and International Cooperation of the Republic of Sierra Leone for necessary action.
Abdul Karim Koroma
Information Attaché
Embassy of the Republic of Sierra Leone
Addis Ababa