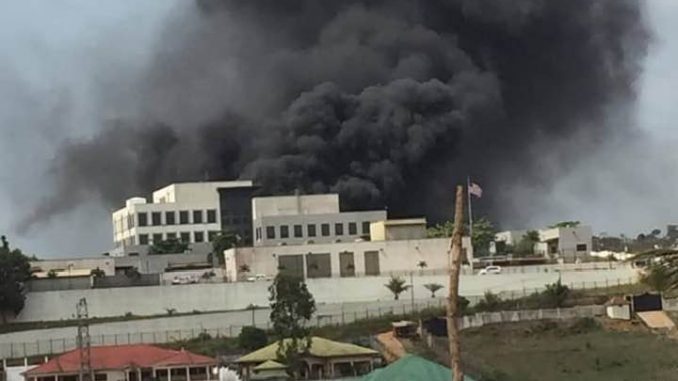 Today was a day of high-profile fires in the Sierra Leone capital of Freetown.
First this morning, there was fire at the maximum security Pademba Road Prisons  where an attempted prison break was reported by the Police and the Government.
Then in the afternoon, a huge billow of fire and smoke were seen coming from the U.S. Embassy on the hilly settlement of IMATT.
This was followed by the fire at the Sierra Leone School for the Blind.
The U.S. Embassy later issued a statement :
Statement from Lynn Vacca, Acting Public Affairs Officer on fire incident at the U.S. Embassy in Freetown
Wednesday afternoon April 29, a fuel tanker truck caught fire in the car park at the U.S. embassy. The fire brigade responded quickly and the fire was extinguished. No embassy building caught fire. The embassy appreciates the fast response of the fire brigade and thanks them for their assistance.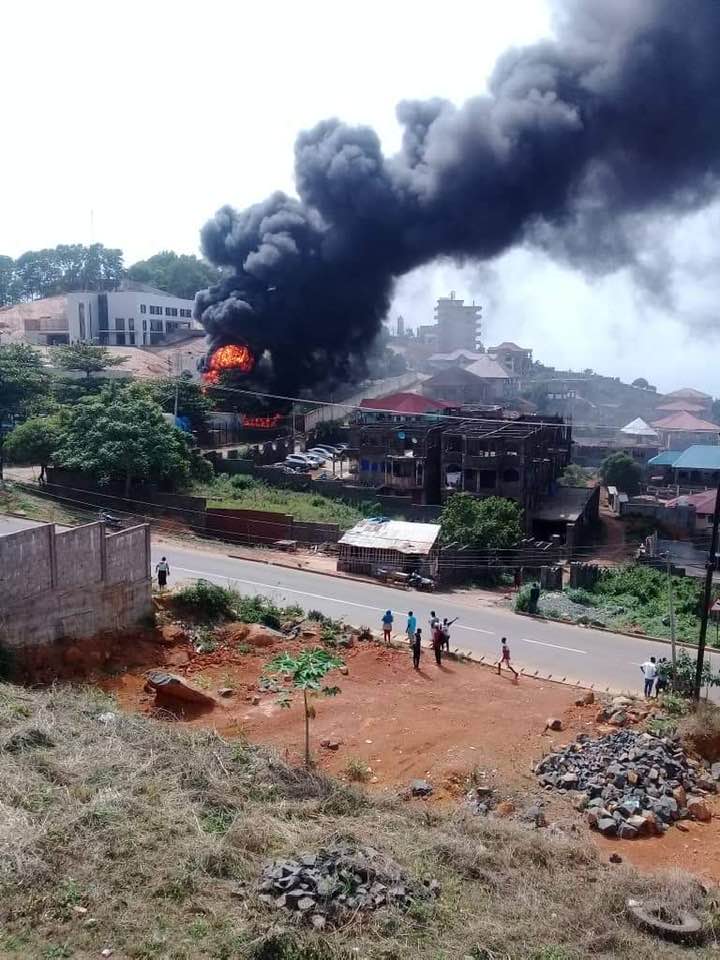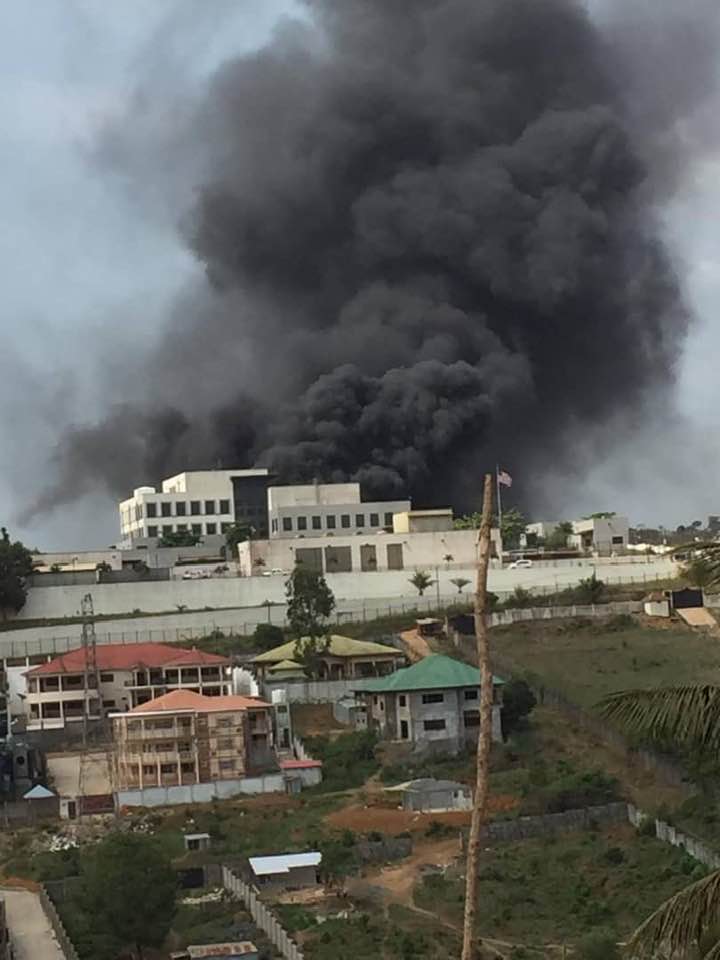 U.S EMBASSY FIRE ABOVE
BELOW, THE FIRE AT THE SIERRA LEONE SCHOOL FOR THE BLIND