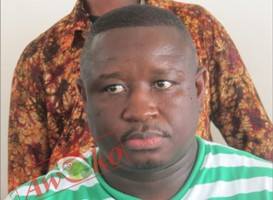 *_A Commentary By Ranger_*
When Joko "Jokowi" Widodo was elected in 2014, he ran on bold promises to ensure higher economic growth, reduce environmental impact, reform land laws, and improve both human rights and public health in Indonesia.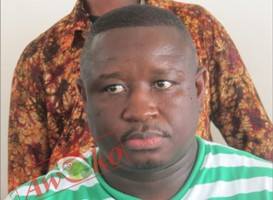 Elected as the country's first outsider President — not connected to the military or the founding aristocracy — there was much optimism that he could fulfill his promises. As such, when Jokowi ran for re-election on April 17, several development issues were on the ballot. While some progress has been made on development issues, several key campaign promises remain un-kept, raising questions on the potential second term of his presidency.
Promises kept –
1. Tackling illegal fishing
Under Jokowi, Minister for Marine Affairs and Fisheries Susi Pudjiastuti has taken several steps to stem illegal fishing by foreign vessels in Indonesian waters, an important issue in the archipelago country, as millions depend on fishing and the ocean for their livelihoods. While the use of force to destroy boats got the most attention, data, technology, and innovation were also key to this effort.
*How Indonesia is using data to protect its oceans*
Indonesia's oceans are a mainstream economic and food security issue, but they are in peril. Using the power of data and innovative technology, the country is fighting back against overfishing, plastic pollution, and slavery at sea. And it's worked. A report released last year in Nature Ecology & Evolution summarized the impact: Between 2014 and 2017 there has been a more than 80% drop in foreign vessels fishing in Indonesia's waters and there is evidence that Indonesian fishermen are seeing higher catch and greater income. "The impact is quite clear," said Aki Baihaki, Indonesia program manager at the nonprofit Global Fishing Watch. "Indonesian waters are safer from not having intrusions from foreign vessels."
*2. Land reform*
Millions of Indonesians lack title to land, leaving them vulnerable to land grabs and unable to use land as collateral for loans or other financial tools. Jokowi has greatly expanded the issuance of land certificates, giving legal tenure to landholders across the country. By the end of 2018, around 9 million certificates had been issued as part of social forestry programs, aimed at empowering communities to manage land collectively.
There's also been progress on giving land to communities under social forestry programs. From 2007-2014, the government had only achieved a 22% success rate, handing out 308,451 hectares of forest area. A 2016 regulation streamlined the process, and by July 2018, 1.75 million hectares had been ceded. According to Bloomberg, Indonesia has hit 4.5 million hectares cumulatively already this year.
*3. Health care*
Indonesia now has the largest national single payer health care insurance system in the world. While the "Jaminan Kesehatan Nasional" program was passed in 2014, it has been implemented under Jokowi and now covers more than 75% of the population and is on target to hit the goal of universal coverage later this year. There is a large opportunity to expand on JKN's growth and improve health care and public health provisioning in Indonesia. In a 2017 report, the World Bank argued that "JKN provides the momentum to move towards more coordinated policies and strategies to achieve national health system goals."
*Failures include limited support for an anti-corruption entity*
This is perhaps the most surprising unfulfilled promise. Jokowi was elected in part due to his image as a clean, "get it done" governor of the capital Jakarta and Surakarta in Central Java before that. "We … feel disappointed with the incumbent president, because we put high expectations for him," said Donal Fariz, the political corruption division coordinator at NGO Indonesian Corruption Watch, based in Jakarta. "He focused on his infrastructure agenda rather than how to build the legal system or better anti-corruption institutions."
This can be seen in recent Corruption Perceptions index from the non-profit Transparency International. Indonesia's score improved steadily since the advent of democracy in 1999, but has stalled since Jokowi took office in late 2014. According to TI, a low score can impact the economy as public resources can be diverted for private use. It can also deter foreign investment.
While institutions such as the Corruption Eradication Commission remains influential at the national level, there has not been enough effort to expand the fight to the regional and local level, where most corruption now exists.
This is worrying since Indonesia has been going through the process of decentralizing power to the region level, meaning more funds for local education, infrastructure, and other public services are being handled locally.