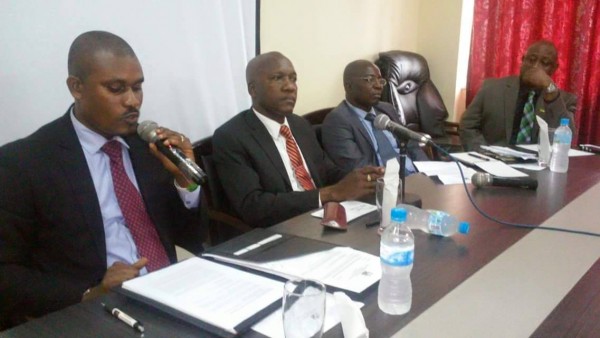 The Deputy Minister of Information and Communications Theo Nicol has urged journalists to embark on what he refers to as nationalist journalism saying that one of the essence of the profession is to protect the interest of one's country. He made this statement whilst addressing a press conference at the Ministry of Information and Communications conference room on 11th June, 2015.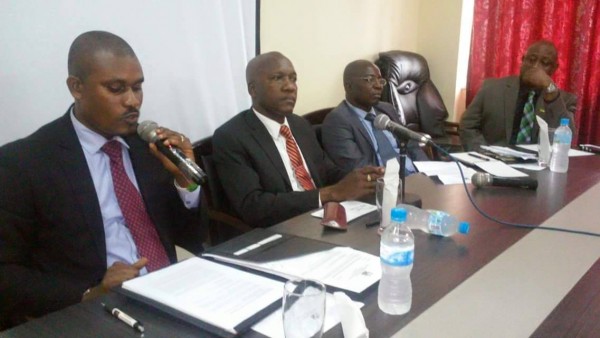 Alluding to the huge amount of money pledged by international donors in supporting the fight against the deadly Ebola disease, the Deputy Minister informed the press that Government receives less than 40% of the total amount pledged by its donors. He said the press must be vigilant in pursuing some of these pledges by asking necessary questions to know more about the pledges. He further stated that huge amount of money may have been given to INGO who have not accounted to Sierra Leone Government on how those monies are spent and encouraged the press to bring INGOs under the spotlight and not only focus on Government.
Briefing the press, the National Publicity and Outreach Coordinator in the Office of the Government Spokesman Abdulai Bayraytay noted that his International Outreach Programme was a real success as he was able to clarify misconceptions floating around in the Western world. He said a group of people who called themselves Concern Sierra Leoneans distribute letters around in the US requesting Sierra Leoneans not to attend his town hall meetings whilst wrongfully accusing the Government of Sierra Leone of squandering monies meant for the fight against Ebola. He told Journalists that after holding a stakeholders meeting in the US, Sierra Leoneans in the US saw the need to attend his meetings and as a result he was able to clear the air on issues surrounding monies pledged for the fight against Ebola.
The Officer-in-Charge, Directorate of Investment Promotion, Sierra Leone Investment and Export Promotion Agency SLIEPA, Victor Bangura informed journalists that the Minister of Foreign Trade and Development Corporation of the Netherland will do a two day, 6th-8th July, 2015 visit to Sierra Leone on a Trade Mission with 32 business tycoons and a 45 man delegation to interact with the business community in the country and to be exposed to the huge business potentials the country can offer.
The Director of Admin and Finance, Immigration Department, Alusine A Joaque has noted that Sierra Leone has created a migration policy for the first time saying that the creation of the policy is a great achievement and will also help bolster security in the country. In his presentation Alusine A Joaque further highlighted some of the achievements of the Department and pointed out that national passports have now gone biometric. He said in spite of the increase in the cost to Le 500,000 the document now has all the necessary features that befit a valuable document of that nature and is now up to speed with international standard.