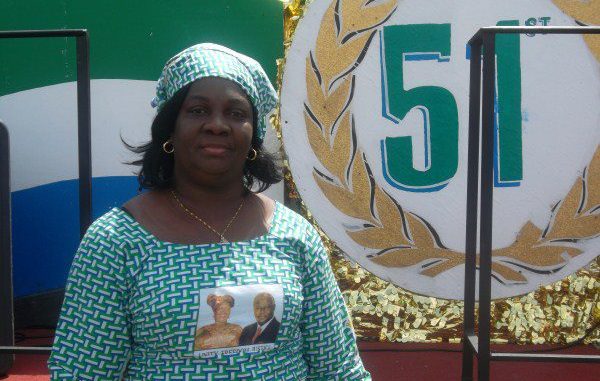 By KABS KANU :
The Deputy Minister of Health (2) , Madam Madina Rahman , has said that only a coordinated international  approach , simultaneously  targeting the three Mano River Union ( MRU ) states  most heavily affected by Ebola,   will end the outbreak  in West Africa . The Minister was talking  yesterday to COCORIOKO  from Cambodia, where she is presently attending a conference on the inimical impact of the Ebola outbreak on Agriculture in Sierra Leone.
Minister Madina Rahman told this newspaper that if  international efforts to end the outbreak  are concentrated on only one country at a time , it will be a useless effort because the other nations still suffering from the disease would infect the country declared Ebola-free. All international efforts should be equally concentrated on the three countries to achieve maximum success, the minister emphasized.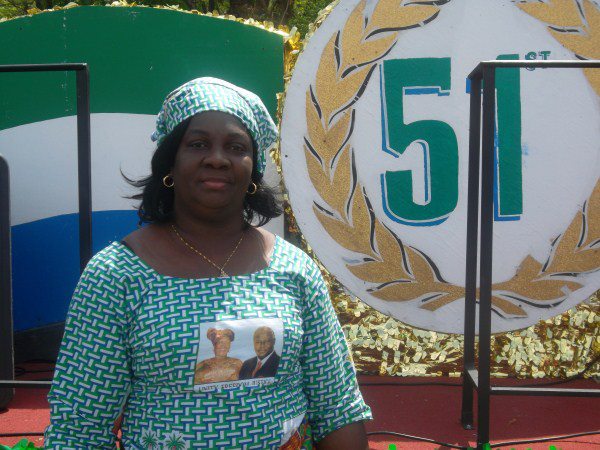 MADINA RAHMAN 
With regards to concerns that the new cases of infection in Sierra Leone continue to be high, Ms. Rahman said that as a matter of fact the transmission rates were going down, but the manner in which the Ebola updates  were being given everyday  was responsible for the belief that the disease was worsening in Sierra Leone. She said that the high rates of discharged patients  were not being effectively reflected .  She told COCORIOKO  that there is a very impressive trend in the area of discharge of patients cured from the disease. She however conceded that more international support was needed in Sierra Leone  to help contain and defeat the disease.
The Deputy Minister of Health, while lamenting the devastation to human life and the economy  by Ebola  in Sierra Leone  noted that at the end of the outbreak the nation would not be the same again from the point of view of her health care delivery system.  Despite the thousands of lives that have been lost, the health care system in Sierra Leone would be highly developed at  the end of the outbreak. She said that the structures being put in place would  ensure better health care delivery . She noted that the reason that Ebola was causing such a devastation was that the country's health care system was not prepared and did not have the capacity to handle such a deadly outbreak .
The Minister said that the government maintained its  determination  and resolve  to end the outbreak by the end of December.
Madam Rahman said that the treatment centres being erected were also not being given spotlight. She identified the establishment of the treatment centres as one of the most positive signs that progress was being achieved in the fight against Ebola.