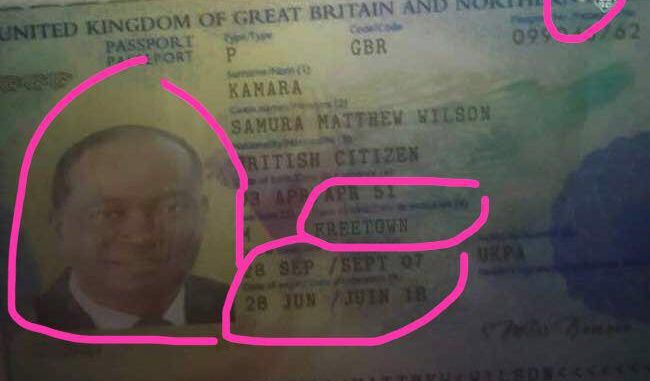 By KABS KANU
The National Grand Coalition supporters are  so desperate for power that they will stop at nothing and they will do everything criminal to use the most devious propaganda to win the forthcoming elections. Apart from being the loudest and the most abrasive on the social media, NGC  supporters are also engaged in photoshopping and altering videos and images as well as superimposing them on the wrong human bodies or settings to portray a very bad picture about the ruling All People's Congress ( APC ) .
Today,  because their presidential candidate, Dr. Kandeh Yumkella, is in hot waters and legal limbo allegedly for having dual citizenship , contrary to Section 76 ( 1a) Act 6 of the Sierra Leone Constitution ,which if found true, will disqualify him from the race, embarked on another spectacular criminal enterprise. They photoshopped a fake British passport, superimposed  APC Presidential candidate , Dr. Samura Kamara's photo on it , and circulated it all over social media that it was a British passport held by the APC Flagbearer, to make it appear as if Dr. Samura Kamara too holds dual citizenship. It is a criminal act that should interest the British security apparatus and the Police.
What they fail to realize is that there are many computer and I.T. wizards among Sierra Leoneans who were quick to detect that the passport was fake and had been criminally photoshopped.
Kandeh Yumkella's own supporters are putting him to shame in the social media.
One very glaring stupid error made by the photoshoppers was  that the passport was  issued on the 2007.09.28 and should expire on the 2018.06.28.  if valid, it should have expired 10 years after 2007 and on the same month in 2017. This fake passport, which was issued on September 2007  has June 2018 as expiry date , which would have been a very silly error by the UK Immigration.
Also, Dr. Samura Kamara was born  on 30th April 1951 , not on the 3rd  of April 1951.
Even more glaring : The inside  format of passport was different from a normal British passport.
Ibrahim Pat-Sowe  explained the gross discrepancies on the passport .
1st error : The Image will never be accepted by UK immigration ; you can't smile and the image is not fully fronted. You have to be fully fronted  and not smiling.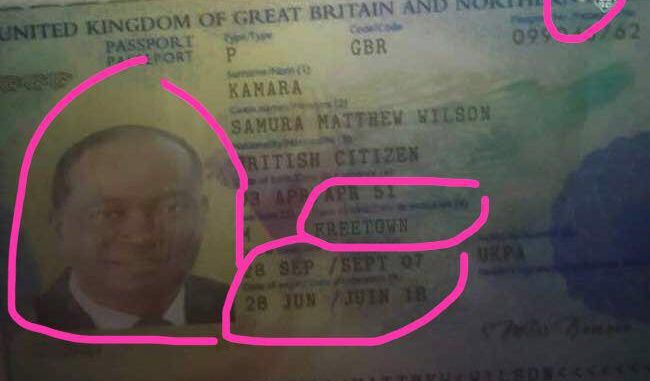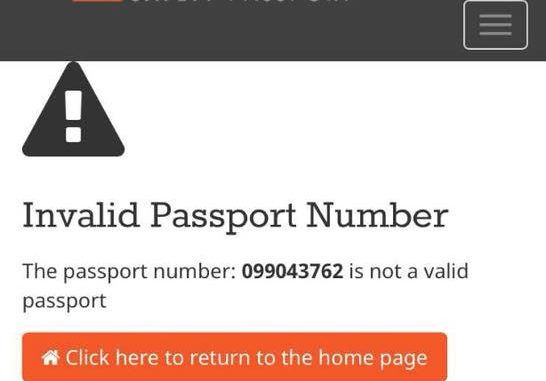 2nd error: Place of Birth, was Dr Samura was not born in Freetown .
3rd error: Date of issuing and date of expiry : UK Passports are normally every 10 years. Do the maths !! This passport was allegedly issued in 2007 and it expires in 2018.
4th error: The cursor of the copy and paste job was left on the image –
NGC caught in Forgery And Lies Again
Before now it was the SLPP membership card of Yumkella, and then lies outside the country that President Koroma has anointed him his successor, then it was about Bankasoka, and then Yumkella's own dual citizenship status. And now they have forged British Passport, purporting it to be Dr. Samura's
But these guys are even poor at photoshopping. Look at the cursor at the top-right hand corner of the passport; strong point that the image is a cyber shenanigan. Look again, the lifespan of a British passport is 10 years.No British passport lasts longer than the stipulated time, but look again their forgerygives it a validity of 10 years eight months; and hey take the passport number and do a reverse check or validity check. The check will show you that the passport is invalid.
Try harder next time National Forgery Coalition
©The Roaming Eagle
BELOW IS A GENUINE BRITISH PASSPORT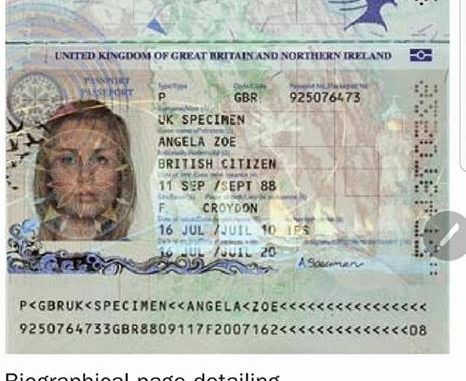 HERE IS THE FAKE PASSPORT NGC SUPPORTERS CIRCULATED TODAY