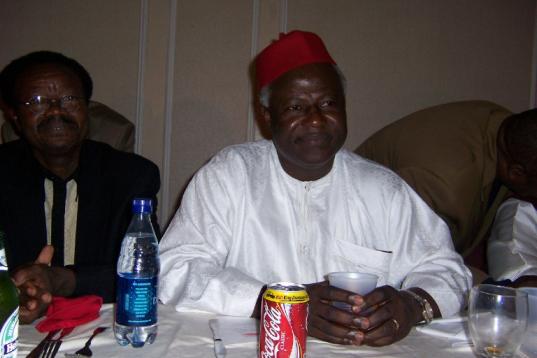 FROM THE COCORIOKO ARCHIVES
Even as Opposition Leader ,  PRESIDENT ERNEST KOROMA was regal, full of zeal, progressive thinking, endeavour and infectious confidence . Ernest BAI (Means CHIEF in Temne ) Koroma was born to rule. His ascension to power demonstrated this fact.
This iconic picture of the President when he was yet opposition leader  and his very faithful disciple, VP Victor Foh, was taken by COCORIOKO in Washington DC in 2005 when the then Opposition Leader came to the U.S. to sensitize the diaspora about the 2007 Presidential Elections.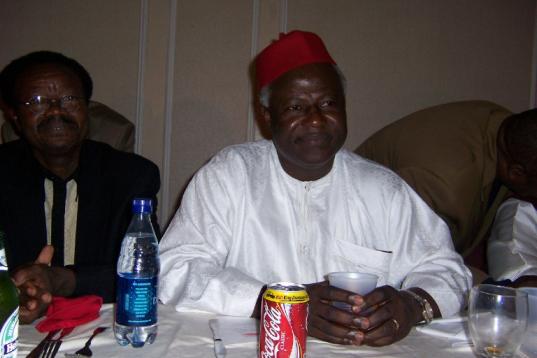 Watch De Pa's body language as he quietly sips his Coca Cola. He was already musing about how he will develop Sierra Leone when he replaces President Kabbah in 2007. And since he came to power, he has done a great job for the nation.
He has accomplished socio-economic and political goals to a height that no other President in our country has attained .
The Agenda For Prosperity , the road map to transformation espoused by President Koroma is still alive and active.
We enjoin all Sierra Leoneans to embrace it for the betterment of our nation.
Yes, we can.
We can do it under the leadership of President Koroma.