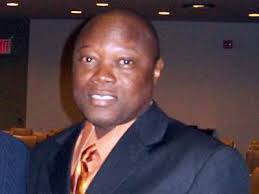 While opposition elements and his supporters on the social media are blowing unnecessary wind and agitating as if they do not know anything about a State of Emergency and powers granted the President by provisions of this emergency, the detained Sierra Leone journalist, David Tam-Baryoh, is seeking dialogue and peaceful negotiations with the Sierra Leone Government for his release.
A government statement yesterday said that Mr. Tam-Baryoh was being held for inciting tribal tension and hatred during a State of Emergency.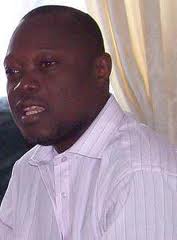 HERE IS A LETTER RELEASED TO THE PUBLIC BY DR. BARYOH'S ATTORNEYS ON NOVEMBER 6.
NOVEMBER 6, 2014 
We write on the instructions of Dr. Tam Baryoh, as his retained Solicitors in respect of his arrest and detention allegedly on "Executive Detention orders".
In accordance with our instructions, we met with Dr. Tam Baryoh at the Central Prisons at Pademba Road on 5th November, 2014 to assess his detention conditions and advice him on legal issues.
Based on our advice, he has instructed us to pursue a non-litigious means, but dialogue and negotiations, without prejudice to other available legal options to secure his release in view of his health conditions and concerns for the psychological well being of his wife and daughter.
Dr. Baryoh's health situation has improved considerably compared to when he was arrested. His doctor has visited him twice since his arrest.
Dr. Baryon has not complained about detention conditions and is coping with the situation. He is grateful to his friends and colleagues for their support including press releases issued out during this difficult time. He is appealing to the President Dr. Ernest Bai Koroma to show mercy and forgiveness. To err is human and to forgive is divine.
By Melron C. Nicol-Wilson Esq. and Emmanuel Siaffa Abdulai Esq. – Barristers and Solicitors of the High Court of Sierra Leone, 5thNovember, 2014