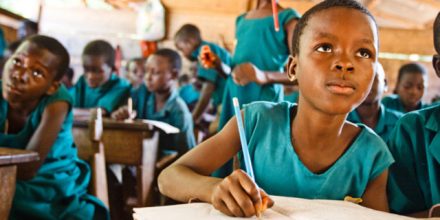 Close to 200,000 girls across Sierra Leone will be supported by a new project which will be funded by the United Kingdom Department for International Development ( DFID) through UNICEF and will be implemented by the Ministry of Education, Science and Technology.
This statement was made by UNICEF Representative Geoff Wiffin in freetown , during the commoration of the " Girls Access to Education " project .
DFID will provide 6.7 million United States Dollars to support the 18 months project , adding that the project will support more than 900 Junior Secondary School girls, to address the safety of girls from violence, support girls from disadvantaged households , and also help out – of school girls back into educational system.
Head of DFID Sierra Leone , Sally Taylor said, ' I am delighted that the UK people are supporting the Ministry of Education in their work to enable adolescent girls to stay in school .
UNICEF representative Wiffin added that , UNICEF report found out that girls between 5 and 14 years old spend 40 percent more time , or more hours a day on unpaid household works , and collecting water and firewood compared to boys of their age group .
He said the project will build on the post ebola teenage pregnant girls , education project and will be implemented by the Ministry of Education Science and Technology, with support from DFID and UNICEF which according to him will help 14,000 girls continue their education, with many more returning back inot formal schooling in Sierra Leone .
©Ibrahim Koroma
Starline News