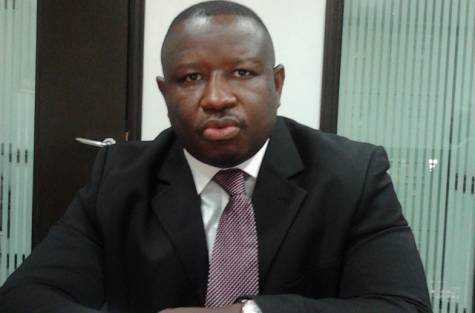 President Maada Bio has threatened that anyone who stands in the progress of the Commissions of Inquiry will receive the stiffest resistance from him.
Speaking in a mosque during his 'Thank-You' Tour of Kono in Eastern Sierra Leone on Friday , President Bio said ,"There was no enough reason why the country suffered from the civil war, but if fighting is the last resort for the Commissions of Inquiry to progress and stop corruption in the country, then it is a rightful fight that we must do to ensure we eradicate thieving and embezzlement from politics" .
President Bio went on to state further : "If asking for accountability of stewardship from the former regime is a call for War, then I'm ready to fight such War and win it hands down".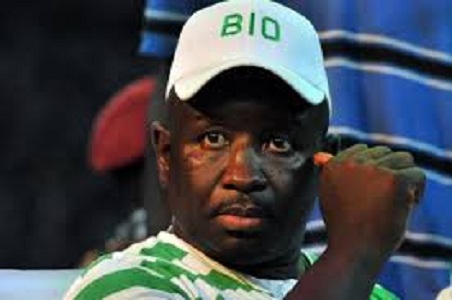 These statement by President Bio did not go down well with many Sierra Leoneans, who felt that  the commissions of inquiry which will not be conducted according to the rules of evidence and that had been challenged to court already  by the Sierra Leone Bar Association,  are not worth the kind of fight that President Bio is threatening.
Supporters of Mr. Bio have been quick to hit the social media to try  to modify his statement to make it look like he was not talking about war, but a patriot fight  to ensure that corruption is given a red eye in Sierra Leone. According to them, President Bio was talking figuratively and did not mean real war. But Moses Ben Kanu, a social media critic , repudiated SLPP supporters in a short piece on Facebook :
RE : IS WAR THE LAST RESORT TO FIGHT CORRUPTION IN SIERRA LEONE ?
"Our citizens across Sierra Leone are in total dismay with mixed feelings since President Julius Maada Bio uttered the statement of WAR as ultimate means to fight corruption in the country when he visited the central Mosque in Koidu Town , Eastern part of Sierra Leone. As a post -war Nation with the trauma of our past senseless war, such a pronouncement from a number one man of the nation sound completely inciting and dangerous for our fragile peace and Democracy."
"Today millions of our citizens both home and in the diaspora are curious to know why President Julius Maada Bio should utter such statement which sound completely provocative and inciting . And above all , a complete threat to our national security most especially as our nation currently under serious political tension."
As Bio supporters go overdrive to minimize the effects of his words, other Sierra Leoneans are condemning his use of the mosque, a house of God, to issue the puported threatening words. A church or mosque, they argue,  is not the place to threaten war. "We want peace in Sierra Leone", said one . "The pulpit is not the place to  get at your perceived enemies. It is the place to preach about the love , goodness , grace and commands of God that make a difference in the lives of your hearers. "
Some other Sierra Leoneans believe that President Bio's words are inimical to peace, progress and even economic revival in Sierra Leone. Threats by leaders to go to war are serious because they stifle national desire , debar progress and discourage tourists, commerce and international investments.
Sierra Leoneans also took strong exception to President Bio's brags that he controls the army and thus will win the war. Having an army, they argue,  does not guarantee any leader success against People's Power . They gave the example of the late President Samuel K. Doe of Liberia . He had one of the most fearsome and ferocious armies and he was a very good man to the soldiers and they loved him with a passion and were totally loyal to him. He built modern barracks for them, paid them well and bought them new trucks and armory. Yet, they were not able to save him from the NPFL and the INPFL.