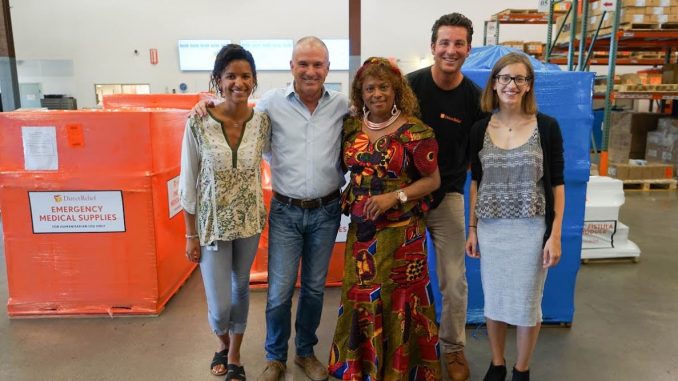 By KABS KANU
DIRECT RELIEF, an international organization which has been very active in emergency and flood- related responses in the world, yesterday decided to send  an air shipment of medicines and medical supplies to Sierra Leone to help the country,  which was devastated last Monday by a catastrophic landslide that killed hundreds of people and left thousands homeless.
The 15-palet and 10,000 lbs of Medical Aid , $1million in value,  consist of antibiotics, analgesics, IV solutions, cardiovascular drugs, oral diabetics medication, anti-fungal agents, oral rehydration, solution. wound care supplies, insect repellant, personal hygiene products and other related medical goods.
The supplies are expected to arrive in Sierra Leone on Wednesday next week..
Sierra Leone's Goodwill Ambassador and Honorary Consul in California, Mrs. Isha Isatu Timbo- Nwokedi, who is helping to canvass help for relief supplies, at the invitation of Direct Relief, did the two hour drive from her base in Hawthorne  to Goleta, California , to see the shipment depart and participate in any news and social media efforts to raise awareness about the disaster in Sierra Leone and the response from the organization.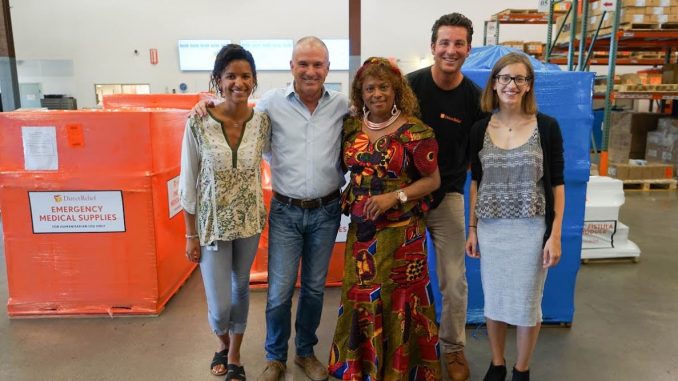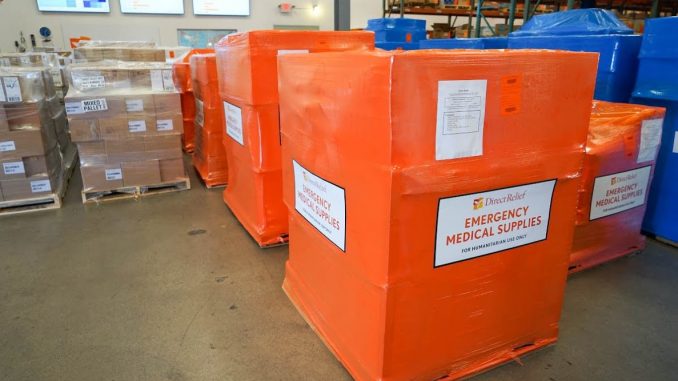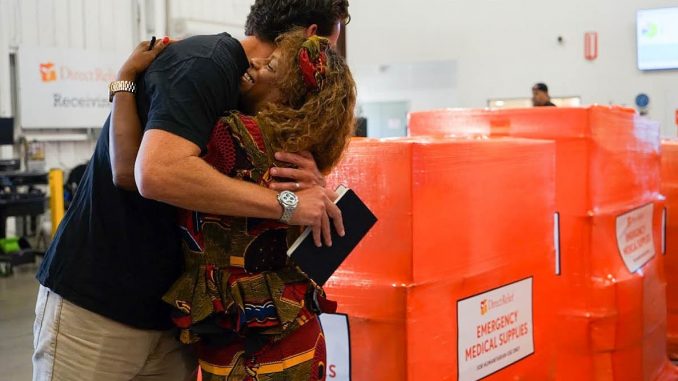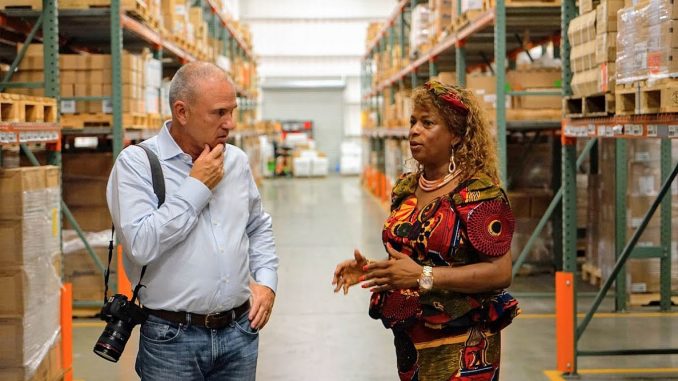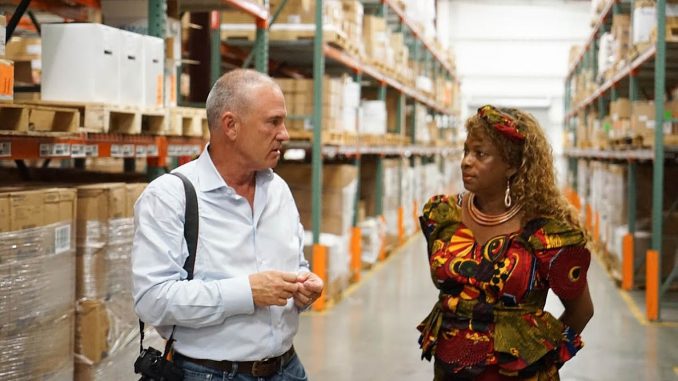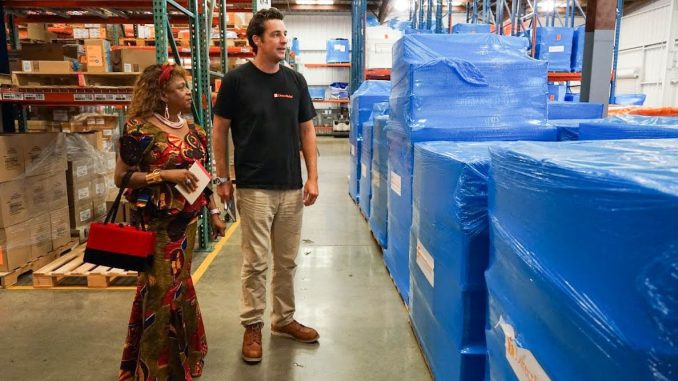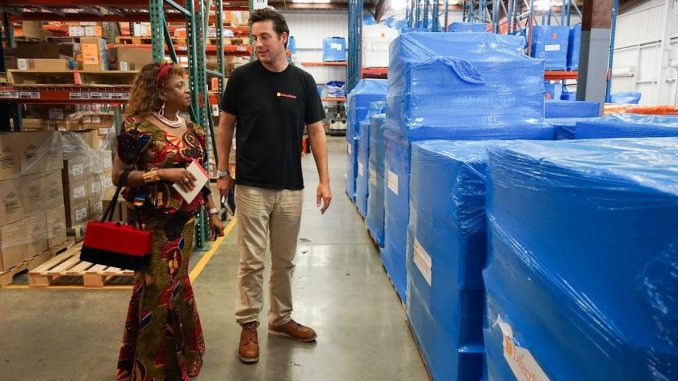 Mr. Andrew MacCalla, the Director, International Programs & Emergency Preparedness and Response of Direct Relief , told COCORIOKO  during an exclusive interview, said that since 2014 , the organization has spent $55 million on medical supplies to Sierra Leone ( On the Ebola Outbreak ) at the request of the Sierra Leone Ministry of Health, their local partners. The organization also helped to set up ebola treatment for ebola workers who were being turned away and they also set up an ebola survivals centre.
According to Mr. MacCalla, "Direct Relief has been communicating with long standing Sierra Leonean partner, Medical Research Centre (MRC), who is in close contact with the Chief Medical Officer of the Ministry of Health.  They have requested immediate support and Direct Relief has made a large inventory of medicines and supplies available to MRC, including a Hurricane Preparedness Pack that is pre-packed and designed to respond to weather related disasters. "
Other notable members of the organization are Mr. Anthony Morain , the Communications Director and Madam Kayla McCarthy , the Program Director for Sierra Leone.
The  valuable medicines and medical supplies will be highly appreciated by the government and people of Sierra Leone at this  very critical period in the nation yet again  when the country direly needs these relief materials to help her treat the hundreds of victims of this latest disaster to hit the country.
LIVE: Honorary Consul of Sierra Leone, Isatu Timbo, at Direct Relief HQ as 10,000 lbs of medical aid departs for Sierra Leone.

Posted by Direct Relief on Friday, August 18, 2017