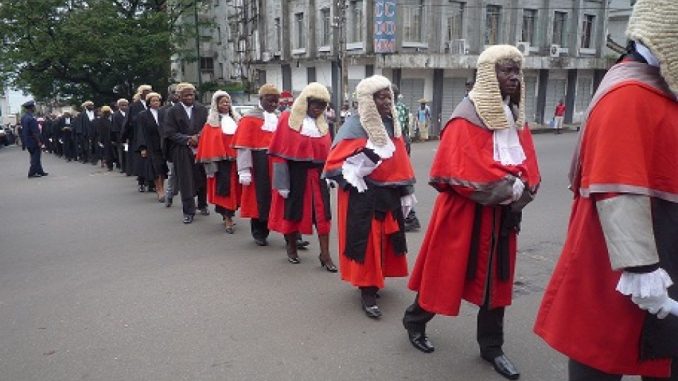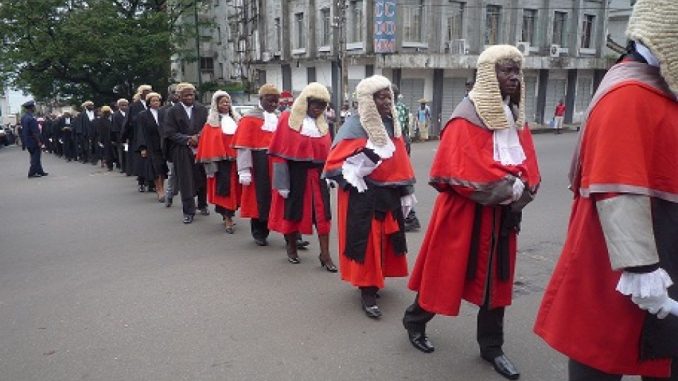 Press Release*
The Sierra Leone Bar Association  is gravely distraught by the tragedies which occurred in the morning of 14th August 2017 at Regent, Kaningo and other affected areas in Freetown in the Western Area of the Republic of Sierra Leone.
The Association notes with immense grief the colossal loss of lives, injuries and untold state of homelessness in consequence of the torrential flooding and mudslides. In light of the above, the Association hereby implores the Government of Sierra Leone especially the Ministries, Department and Agencies in charge of delivering sound management of the environment, quality health and provision of safety and security measures to expeditiously rescue those yet to be accounted for, respond to medical and other needs of survivors and to handle identification and burial of corpses with dignity in accordance with fundamental principles of human rights.
The Association further calls on the Government of Sierra Leone to set up an independent commission of enquiry into the cause(s) of the said disasters pursuant to the provisions of Chapter Nine of the Constitution of Sierra Leone, Act No. 6 of 1999 as a matter of public interest, with a view to making recommendations that will assist in the prevention of recurrences.
In the meantime, the Sierra Leone Bar Association entreats all and sundry to exercise restraint, be peaceful and render assistance to the Government of Sierra Leone and relevant agencies to augment the country's efforts evident in the robust and responsible attendance to the aftermath of these environmental disasters.
May the souls of the departed rest in perfect peace!
Signed:
Ashmia Fofanah
General Secretary
Sierra Leone Bar Association
Dated 15th August 2017