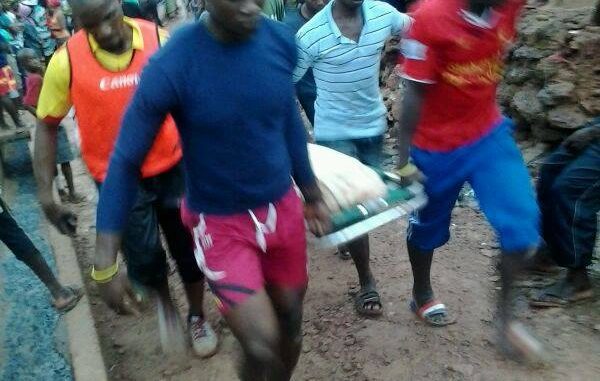 By COCORIOKO : 
The unwise removal of forests  around the hills of Freetown to build houses ,  leading to heavy soil erosion, greenhouse effect, flooding and landslides caused another massive disaster yesterday morning during a heavy down pour  when a huge boulder got dislodged and rolled and smashed a house, killing five persons.
The tragedy occurred in a hilly community behind the Sierra Leone National Stadium , known as Grey Bush .
The runaway boulder crashed into the house and buried the occupants in a pile of concrete , zinc and mud. Rescue workers had to use their hands to get through the debris to try and rescue the unfortunate victims before the arrival of emergency rescue personnel. One of the victims died soon after he was pulled out while the others died in the rubble.
Among the dead were two children and a young man from Guinea who had just arrived in Freetown on a visit.
WE BRING YOU PHOTOS FROM THE DISASTER SEEN SENT TO US IN THE SOCIAL MEDIA :
THE DISASTER SCENE IN FREETOWN
THE RUBBLE LEFT BY THE KILLER ROCK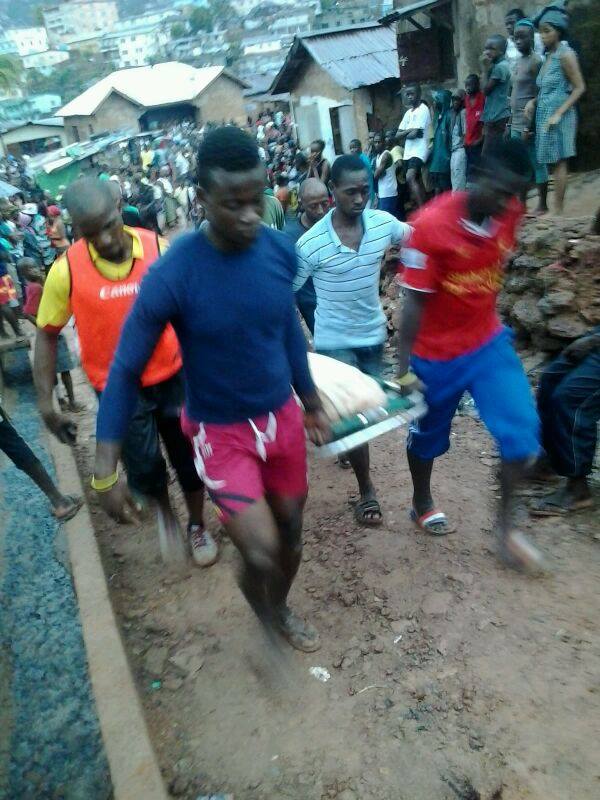 EMERGENCY WORKERS CARRYING AWAY ONE OF THE DEAD BODIES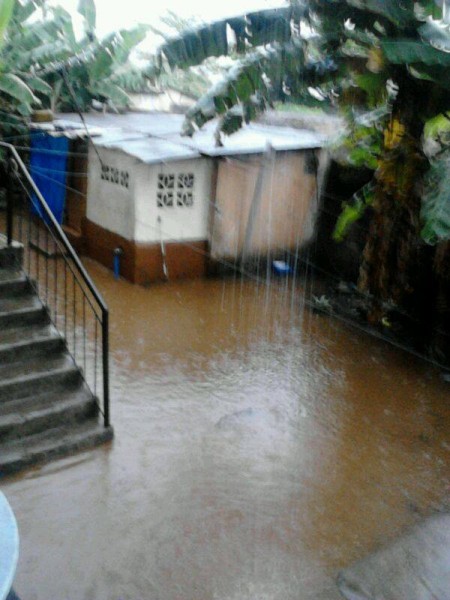 FLOODING CAUSED BY THE RAIN