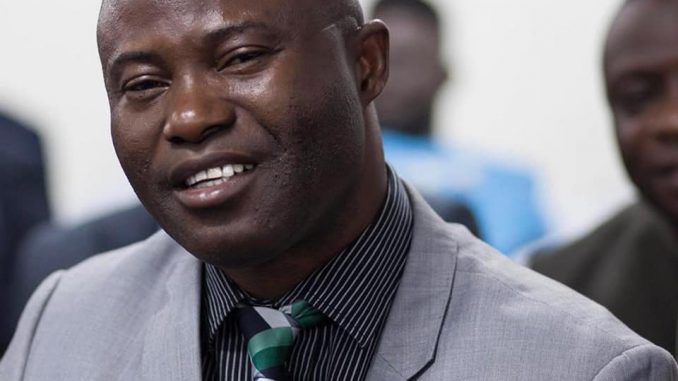 Dr. Dennis Sandy Excesses is Inimical to the New Direction
By Ranger
When we had a change of Government, with Julius Maada Bio taking over the Presidency, a ray of hope dawned that there is going to be a brighter future in the horizon and soonest it will come. Sierra Leoneans are really looking forward towards a break from the past, wishing that under the New Direction things will take a U-turn in a positive way forward that will give satisfaction to many.
Many have commended President Bio for appointing a capable and professional team of public officials in Ministries, Departments and Agencies to aid him in rolling out his ambitious manifesto, including Cabinet Ministers, in order to lift this country from the abyss of under development.
But after one year down the line it has become clearly apparent that the Minister of Lands, Housing and Environment, Dr. Dennis Sandy ,through his actions, is consistently undermining the Bio –led Government through his overzealousness, clothed in his warp mentality that he is a patriot and doing the people of this country justice. Currently, he is the most unpopular Minister in this Government, giving it a very bad reputation and by extension making it becoming very unpopular.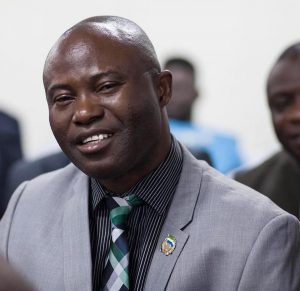 DENNIS SANDY
In a very deranged state of mind, Dr. Sandy, using the military and police forces, embarked on the demolition of the bona fide properties of citizens in the Western Rural Area under the disguise of reclaiming State Land.
To be very frank and objective, it justifiable to state that indeed certain individuals have been encroaching on State Lands but the crux of the matter is that the modus operandi that the Minister of Lands, Dr. Sandy, has been using in his so-called reclamation of such so-called State lands is totally out of context when cognisance is taken of the fact that he has been failing to thoroughly cross-check rightful ownership of those lands.
He is woefully failing to documentary ascertain when those lands were acquired, to whom they belong simply because he wants to egocentrically project his image as he is steadfastly working in the interest of the furtherance of the New Direction agenda.
Dr. Sandy has caused so much indignation and sorrow, deliberately not even mindful that the vast majority of the citizenry are going through hard times, continually adding insult to injury. It must be borne in mind that lands, houses are fixed assets that can be handed over to posterity and are properties that are treasured everywhere in the world.
For just a single person, who is politically over drunk, to lackadaisically tamper with them thinking that he is rightfully doing so in the interest of the State must not be accepted but totally condemned. Dr. Sandy, as far as investigation has unravelled, is doing this Government a disservice by dislocating a cross section of residents in the Western Area.
The Minister in his overzealousness recently issued out a Press Release which reads:
The Ministry of Lands, Housing and Environment hereby requesting all those that have Land and/or constructed houses at Masimbo and Regent to forward all such land documents to the Minister latest the 21st May 2019 for verification. Anybody who fails to this notice will have him or herself to blame as the Ministry will soon embark on the reclaiming State land at Masimbo and Regent without reference to unverified documents.
The Press Release was written by the Permanent Secretary, Israel B.K Jigba copying the Attorney-General and Minister of Justice, the Chief Justice and the Minister of Lands.
Considering the vast majority of people who have land and constructed houses at Masimbo and Regent, ordering within a short period of time, 21st May 2019, to submit documents to verify whether they are really bona fide property owners smack of outright dictatorship. The question that keeps bobbling is: Why terrorizing peaceful Sierra Leoneans?
This was the same Dr. Dennis Sandy who served as a Cabinet Minister under the opposition APC party headed by Ex-President Ernest Bai Koroma but because of his extremism and excesses was widely criticized and eventually sacked. What is really so special about this Economist who has no business in Governance and Land issues?
As it has been established, the people of this country are yearning for the better. They have suffered for far too long. Subjecting them to agony is inimical to national cohesion. Dr. Dennis Sandy does not deserve a place in Governance. President Bio must take the cue because the people want to live a peaceful life.