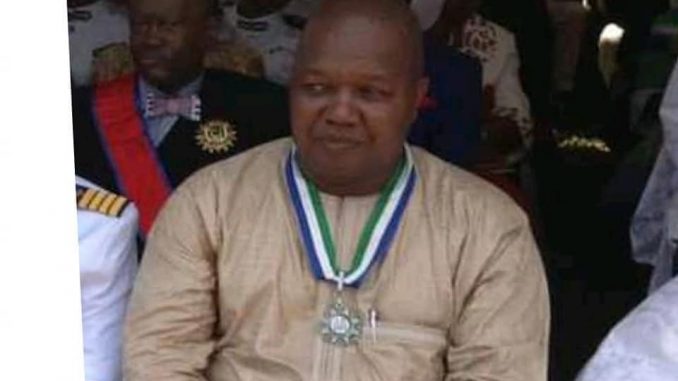 APC NORHERN REGION  OBITUARY       18th May, 2020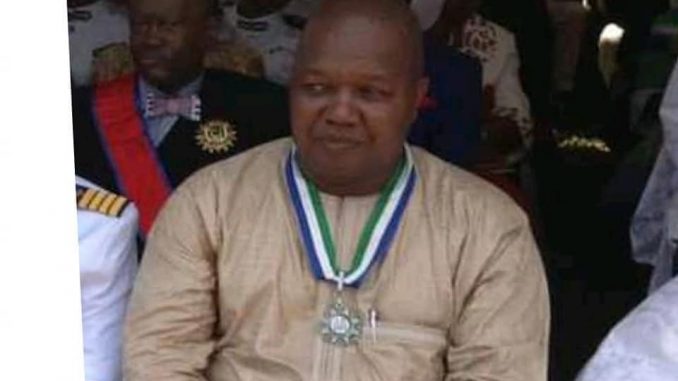 The All Peoples Congress (APC) Northern Region Executive announces, with deep sadness, the sudden passing of one of our Region's strongest District Chairmen, Comrade Dr. Minkailu Bah, former Minister of Education, Science and Technology (MEST). Comrade Dr Minkailu Bah answered the final call in the early hours of Monday, 18th May, 2020 in Makeni, Bombali district.
Dr. Minkailu Bah was an unquestionably loyal senior member of the APC, immensely hardworking and inspiringly dedicated in his national service. He was an honest, stern and God fearing disciplinarian who aspired only for the best for his country. As Minister of Education, Science and Technology, he led his team in ensuring annual increases in enrolment and completion rates at all levels of schooling as well as annual increases in the pass rates at the BECE and WASSCE examinations. He would be remembered for his remarkable efforts in the revitalisation, extension and improvement of the school feeding programme, the cconstruction of the first ever MEST TV and radio broadcasting building and the commencement of nation-wide MEST Education Radio broadcasts which have been very helpful during this trying time of the COVID – 19 pandemic. Recognised as the 'Best Performing MDA' in terms of delivery of the President's Post-Ebola Priorities; Dr Minkailu Bah's consistence in fighting against corruption saved the country an estimated total of US$57.6 million, from the elimination of 'ghost teachers' from the payroll in the period 2008 to 2017.
Sierra Leone has lost a good man and the APC in Tonkolili, in the Northern Region and indeed in the rest of the country, will deeply miss the dedication, loyalty and hard work of Comrade Dr. Minkailu Bah.
The remains of Comrade Minkailu Bah will be conveyed to the Magburaka Mortuary today, 18th May, 2020 but funeral arrangements will be announced later.
Sheriff Mahmud Ismail
Secretary, APC Northern Region