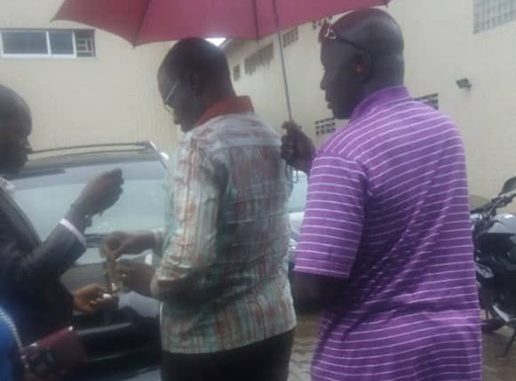 Former cabinet minister and State House Chief of Staff, Dr. Richard Konteh, yesterday became the latest opposition member of the All People's Congress ( APC )  to be arrested by the Sierra Leone People's Party ( SLPP ) Government of President Maada Bio.
Dr. Konteh was first invited to the Anti-Corruption Commission ( ACC )  yesterday from where he was taken to the CID  and detained.
There has been no official statement from the government or the ACC  about the reasons for the arrest , but before yesterday's event, rumours had already started spreading in the social media and around Freetown that because of his outspoken outbursts following the Constituency 110 Bye-elections results cancellation , he would be the next APC  politician to be arrested.
In fact, Dr. Komteh had known that at some point in time he would be arrested by the SLPP Government because he has been going around parts of the country expressing his political views, with many people suggesting that he is touting on becoming one of the presidential flagbearers of the APC  in the 2023 elections.
 · The arrest of Richard Konteh is another political move to destabilize the opposition. Sierra Leone's democracy is retreating pell-mell back to the dark days…