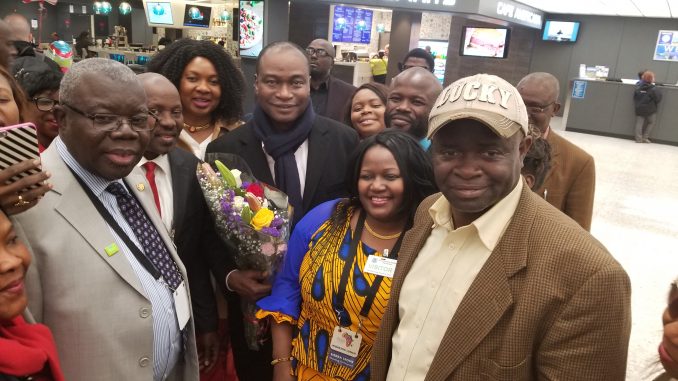 Dr. Samura Mathew Wilson Kamara Sierra Leone's Foreign and International Cooperation Minister and the ruling All People's Congress (APC) Presidential Candidate who arrived late Wednesday evening to attend a Ministerial meeting at the Department of State was warmly received by government and party officials.
Dr. Samura Matthew Wilson Kamara arrived in Washington DC late Thursday November 16 2017 at the request of Rex W. Tillerson Secretary of State of the United States of America to attend a Friday November 17, 2017 schedule Ministerial on Trade, Security, and Governance in Africa.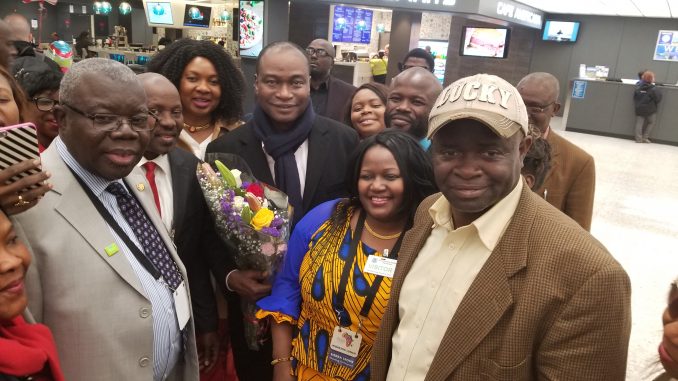 According to the States Department, His Excellency Samura Kamara will attend all meetings which will be in three sessions.
Plenary 1 will deal with "Increasing Trade and Investment" while Plenary two's deliberation will center on "Promoting Good Governance".
Plenary three's discussion will be centered on "Expanding Regional Responsibility on CT/CVE and Security".
At the Washington Dulles International Airport, Dr. Samura Matthew Wilson Kamara was warmly received by Ambassador Bockari Kortu Stevens, Mrs. Isatu Sillah Minister Counselor and officials of the State Department.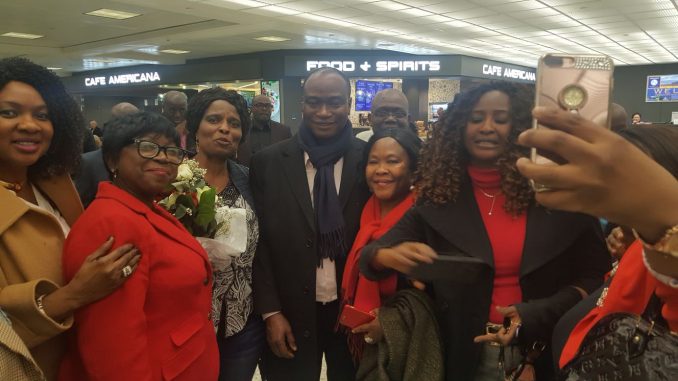 At the arrival lounge, the APC Presidential candidate was received by relatives and executive members of the APC North America executive led by its Chairman Mr. Unisa Kanu.
A newly composed melodious song was joyfully chanted in his honor during a brief welcoming ceremony, before being accompanied in a motorcade to his hotel.
Soon after the conclusion of its meetings Friday, November 17, 2017 Dr. Samura Matthew Wilson Kamara APC Presidential candidate will grant an interview to Voice of America Night line Africa Radio, Television and online targeting an estimated Three Hundred and fifty Million audience, hold a brief meeting with APC party executives at the residence of the Ambassador and depart.
Pasco Gerald Temple
Information Attache
Embassy of Sierra Leone to the United States
1701 19th St. NW
Washington, DC
20009
Tel:+202 4466958