Comrades and fellow Sierra Leoneans,
We stand at the threshold of a new year, at the gates of a future for this country with the potential for an enhanced delivery of programmes started by the APC government of the last ten years. Having been selected as the Party's flag bearer for the forthcoming March Presidential polls, I am honored for that great trust imposed upon me to take over the mantle of head of government after the most illustrious son of APC, Dr Ernest Bai Koroma, Chairman and Leader.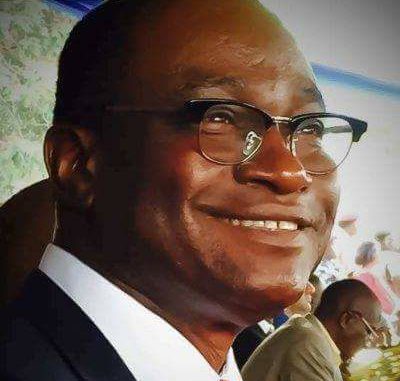 I have been privileged to have served this great and visionary leader and thus consider myself well placed to continue his enduring legacy and Agenda for Prosperity. As we build our team of local Councillors, Chair persons of Councils, Mayors and Parliamentarians, let me ask for patience from all contestants and prospective candidates. Those who make the mark and secure the APC symbol should embrace others who don't and let us all work together to return an APC government with the required majority at the first ballot.
Let us continue to consolidate our support and build on our networks as the elections draw near, never relenting for once nor allowing complacency to rob us of victory. I am very proud of the record and achievements of this government and my hope is for a leadership that will build on these achievements while also seeking to build a more sustainable future for us all. Let me take this opportunity to wish you all a very happy new year with prospects for a fruitful and meaningful engagement before, during and after the elections that will be violence free, and fair.
Let us all work together for our country as we strive to make Sierra Leone our responsibility.
Long live Chairman and Leader, President Dr Ernest Bai Koroma!!!
Long live the APC!!!
Long live Sierra Leone!!!
©SMWK Communucations